Broadcast News
18/05/2022
Prasad Partners With ITV Content Services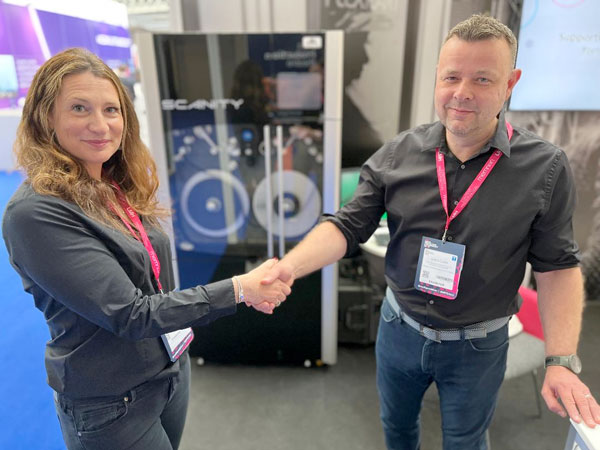 Prasad has formed a strategic partnership with ITV Content Services in Leeds, UK to bring the highest quality film scanner, DFT's Scanity, to the growing new and archive film market.
"Prasad is excited to partner with ITV Content Services and to bring Scanity to the north of England," said Simon Clark, Vice-President at Prasad. "ITV Content Services have been producing some great work over the last few years, restoring many classic films and TV series."
The Scanity will bolster ITV Content Services archive, restoration, and remastering services complementing their work to scan, save and restore films for future generations.
"We are so pleased to be able to bring Scanity into ITV Content Services," Bethan Wilkin, Head of ITV Content Services explained. "Scanity machines already digitise the latest Hollywood blockbuster films around the world and we are looking forward to offering the very best to ITV Content Services existing and future clients. Alongside our investment in a new Ultrasonic film cleaner, we are very excited about this next phase of our growth and development and are thrilled to be working with Prasad, a world leader in film scanning and restoration."
Scanity is globally renowned as the world's best film scanner, producing fast, high quality film digitisation for new feature films (for example - No Time To Die, The French Dispatch, Jurassic World 3, Once Upon A Time In Hollywood, Star Wars: The Last Jedi), film archive scanning for mass digitisation, short-form commercials, digital intermediate and new formats like 4K UHD.
www.prasadcorp.com
Top Related Stories
Click here for the latest broadcast news stories.