Broadcast News
17/07/2019
Masstech Appoints New CEO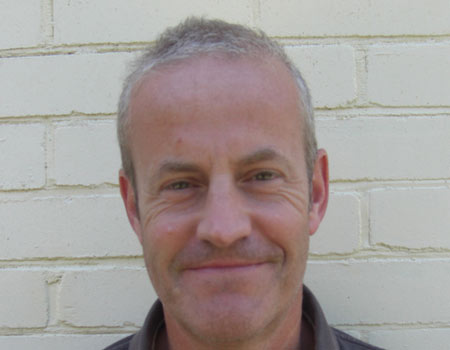 Broadcast Film & Video talks exclusively to George Kilpatrick, who was recently appointment the new CEO of Masstech.
He discusses his early career and how Masstech plans to further expand its feature set and customer cloud deployments.

Hi George. Thanks for taking the time to speak to Broadcast Film & Video.
First of all, congratulations on being appointed the new CEO of Masstech.
Can you tell me how you got started in the media & entertainment industry?
My early career was in telecoms with Motorola where I was responsible for launching early converged products such as BT Openzone and BT TV with encoding of Premiership football. But being in a company that worked with Apple on early iTunes devices, and the connected home with set top boxes meant I started to work with studios and content, and I found this is where my interest really lay. When Technicolor called me to run their UK Media Services business and later their post business, I jumped at the chance. We worked with all the studios and UK broadcasters and also supported the launches of LoveFilm (now Amazon) and a small company called Netflix.

Your previous job was at Amazon Web Services (AWS). What did this post involve?
I was industry lead for media and entertainment for AWS in EMEA. My role was to help AWS media customers understand how they could exploit cloud techniques and the fantastic innovation coming out of AWS in their own businesses. I worked with leading broadcasters, publishers and distributors throughout the region as well as AWS partners. A lot of the work was adapting AWS solutions to be media specific, and of course evangelizing cloud.

How do you intend to help guide the firm towards its goal of harnessing the latest Cloud and ML innovations?
Masstech Innovations had already taken many of the steps necessary to harness the advantages of cloud before I arrived. The company realized that many of our clients were testing cloud for content storage and workflows and we needed to adapt to be relevant. We believe hybrid deployments will be the way of things, but public cloud will gradually become dominant depending on the region, connectivity and specific workflow. What is clear is that managing content across hybrid architectures needs agnostic, intelligent storage management, which is what Masstech provides. So my role is to help refocus our efforts on this innovation and to use my recent experience with Middle Eastern customers to ensure we are meeting their practical needs as they 'ascend to the cloud'.

Masstech also partners with many different companies around the globe. How do you continue to maintain good partnerships with the companies?
We manage a significant reseller and distributor network globally, as well as a select set of partners that include Avid, Grass Valley, EVS and Editshare. We recognize we are a small but critical part of the content production workflow and are often introduced to end customers through our partners. Therefore, we intend to deepen these relationships – they are key to our future.
With our distributors you will see our significant investment in training and in regional support, as our business model depends on effective channel management. I am busy meeting with all our partners and key distributors and resellers to get their feedback on our solutions and their needs.

How does Masstech continue to stay ahead of its competition?
Masstech is in a truly unique position. We manage the content of more than 400 of the world's broadcasters, across multiple storage platforms, integrated with a huge number of workflows. Customers all around the world trust us with their most precious assets. But you don't get any prizes for standing still. As customers embrace the advantages of cloud, machine learning and artificial intelligence, we are developing and delivering innovative solutions to support this shift from LTO and on prem solutions to cloud. For example, we have integrated AWS Rekognition into our Workflow Engine to enhance metadata tagging and improve search granularity; our news clients use our integration with News Room Control Systems (NRCS) to make search and restore more efficient; and sentiment analysis is being tested to automate storage management. We are obsessed about meeting our customers' business needs and don't spend too much time worrying about what our competitors are doing!

Trade shows also seem to be very important to the firm?
As you would expect, we attend trade shows as one part of a comprehensive marketing plan which includes field marketing, social and digital outreach. We attend NAB and IBC of course, but we also are keen to support regional shows, partner events and our own roadshows globally to reach and enthuse our customers and partners alike.

What does the future hold for Masstech?
Masstech is uniquely placed to manage the assets of content producers and distributors in a way that helps them maximise monetisation of those assets, be it through intelligent storage, lifecycle, workflow or asset management features. In the near future you will see us further expand our feature set and our customer cloud deployments.
I look forward to telling you more soon!
Top Related Stories
Click here for the latest broadcast news stories.