Broadcast News
17/06/2019
Clubbing TV Expands Services To Ibiza and Formentera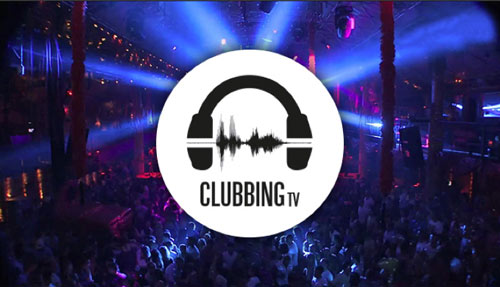 PBT EU's client Clubbing TV has expanded its services to the 24-hour party islands of Ibiza and Formentera. Broadcasting on the digital terrestrial television (DTT) network in HD, Clubbing TV is also available on demand, with an impressive VOD portfolio that includes over 1500 titles with more than 700 hours of HD and 300 hours of 4K content.

Dedicated to the electronic music scene, Clubbing TV had already selected PlayBox Technology's AirBox Neo from PBT EU last year when they launched 'Clubbing TV Russia' on Rostelecom.

"We are very proud to be associated with a dynamic brand like Clubbing TV and we celebrate our partnership with one of Europe's most successful HD music TV channels, renowned for their eclectic style. It's exciting to see them going from strength to strength by effectively reaching out to prime audiences, and broadcasting across Spain's most popular clubbing trend spots," noted PBT EU's sales director Alexander Stoyanov.

"It was just a matter of time before Clubbing TV would be broadcast on the white island," CEO and founder of Clubbing TV Stephane Schweitzer confirmed. "PBT EU's professional support team are excellent – they have helped with synchronising vast content across numerous servers in each territory.

"Ibiza and Formentera attract a young, vibrant audience, and its reassuring to have the best technology and support at hand to be able to consistently deliver to pressing 24/7 scheduling demands," added general manager at Clubbing TV Nikolay Nachev. "PBT EU once again played a crucial role here to ensure successful ingestion and integration of live feed into daily playlists via PlayBox' AirBox Neo, for time-sensitive deliverables."

Clubbing TV provides a dynamic voice for all dance music genres through its diversified playlist, ranging from big festival Live Broadcasts; DJ interviews from the dance music scene; lifestyle documentaries; DJ Sets; Live Acts with legendary and upcoming artists; after-movie sessions; talk shows, and thousands of hand-picked music videos.

In addition, Clubbing TV's Ibiza team also produce some of their own exclusive and local premium content, further strengthening Clubbing TV's role as a fully-fledged accepted Balearic Island resident, including daily Live DJ Sets in partnership with Pure Ibiza Radio. These vibrant shows are produced within a multi-camera full HD production environment and recorded locally, as well as at prominent festivals, concerts worldwide and at Clubbing TV's Paris studio and island locations.
Top Related Stories
Click here for the latest broadcast news stories.