Broadcast News
29/03/2019
Vinten Unveils Two Additions To Its Range Of Robotic Solutions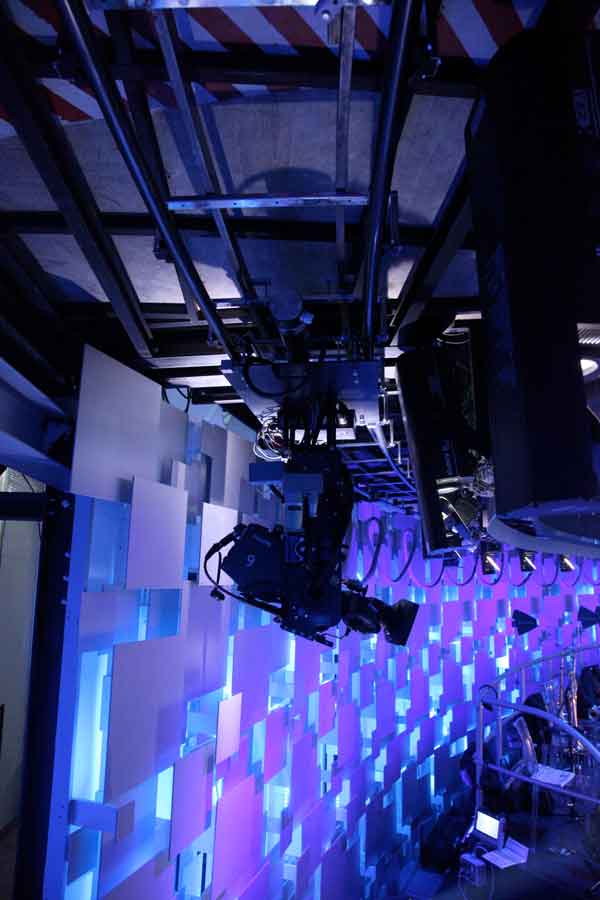 Vinten has unveiled two additions to its range of robotic solutions for broadcast studios. These include a new virtual reality/augmented reality (VR/AR) solution for Vinten's curved floor and ceiling tracks — the first curved tracks to support the Vizrt graphics engine — as well as a new sequencing control option for the company's robotic pedestals and pan-and-tilt heads that enables curved movements for creating eye-catching and brand-building "signature" shots.
A collaboration between Vinten, dolly manufacturer Tecnopoint, and Vizrt, the new VR/AR option brings virtual set graphics together with the eye-catching camera movements and angles of Vinten's curved floor and ceiling tracks.
"At Vinten, our ongoing roadmap is focused on developing camera supports that spark creativity; empower our broadcast customers to create fresh, engaging content; and help them grow their distinct brand identities," said Neil Gardner, global product manager, robotics and automation. "With the growing popularity of curved tracks and AR graphics in modern studios, plus the enduring popularity of Vizrt graphics production tools, we saw an opportunity to leverage both trends and offer a unique combination."
While VR/AR output is relatively straightforward for linear tracks, the challenge is more complex for curved tracks because the system must measure not only length and distance traveled, but also the shape of the track (taking into account both curved and straight sections) to determine the position of the camera. As the first curved track solution for the Vizrt graphics engine, the new VR/AR solution takes tracking data from the dolly, then uses an algorithm to calculate the position of the camera on the curved tracks and communicate it back to Vizrt.
The new signature-shot control option, delivered through the latest version of Vinten's HD-VRC control software, enables operators to take the camera through a nonlinear visual flow according to a series of user-defined waypoints. The result is a striking beauty or signature shot that can help define the station's brand identity and further capture the attention of the target audience. While this function is already available for Vinten's camera tracks, the capability has been extended to include the company's entire line of current robotic supports, such as pedestals and heads.
"With the new control option, directors of production are able to be much more creative with their camera angles and movements, making it easy to capture signature beauty shots with moves and zoom," Gardner added. "These curved moves allow the robotic pedestals to move around more complex sets and integrate more smoothly into any studio design."
The new creative robotics solutions are now available and will be on full display at the 2019 NAB Show in the Vitec Group booth, C5725. Pricing is available upon request.
www.vinten.com
More Broadcast Cameras and Camera Equipment Stories