Broadcast News
21/03/2019
Stream Management Made Simple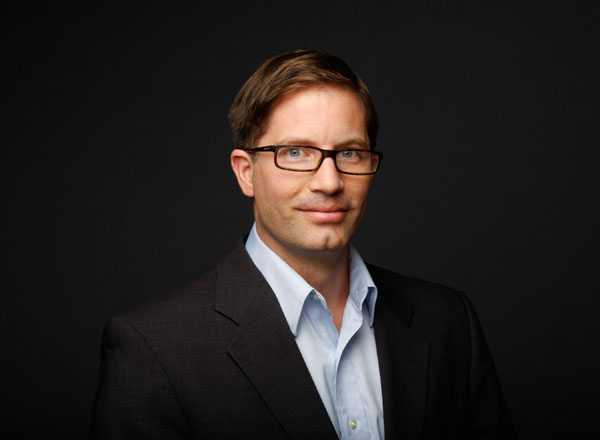 Aspera's pivotal protocol jump from moving files to moving streams involved one of the great vendor/customer coincidences of the software age, and triggered a pattern of movement away from data centres and into the cloud.
"Back in 2011/12 Netflix said it wanted to use our file transfer software, but in the cloud because it wanted to shut down its data centres," said Migliaccio. "In the cloud Netflix wanted to move its files to object storage."
Reading and writing files onto a file system was very different to reading/writing data onto an HTP API, but Netflix liked the Aspera platform because it was scalable and robust.
"Our engineers looked at our protocol and said if they open it up a little bit we could read and write from object storage as Netflix wanted. We could take a file from Sony and Sony can send the file over the Internet, and when it comes into the cloud we can transform that file from our FASP protocol, transform it into FTP protocol and write it out to the disc. That was understood as the requirement," said Migliaccio. "That was a better architecture, and we didn't have to make two transfers. The idea spawned that we could write to any memory buffer, and therefore you can write out to a stream. It is essentially a high-speed software pipe over the Internet. We can take data from any stream interface or in the application buffer, push it into the pipe on one side and on the other side it pops out as the same data stream in a high-speed, reliable manner."
When organisations decide they need an Aspera solution they already are fully digital in their workflow.
"The cloud use cases are driven by the need to produce more content for OTT consumption, and it is in the OTT consumption world that the traditional and typical workflow I am seeing is that users have a library – most likely digitised or can be digitised quickly – that needs to be moved to a storage system. The assets need to be re-purposed for OTT delivery," said Migliaccio. "Re-purpose can mean change the format, or that it is going to be streamed out OTT to a new type of mobile device and needs to be in a new format. It can also mean quality checked. And all of those actions should be done automatically."
His big tip was to look out for Aspera's first generation connection manager, essentially a stream manager that allows you to take multiple Aspera stream end points and connect the sources to destinations.
Triggering pre-defined workflows
Heitmann explained the now of Aspera's operations. He said: "We are in our third generation of cloud software and we have it on a fully managed software as a service. We have multi-tenet transfer clusters running in every major public cloud, writing directly to the object storage of those cloud providers."
There is the easy to use interface for uploading/moving content, and it is also available in programmatic interfaces. "What a lot of companies are doing now is they are embedding our SaaS into their SaaS, so anybody who does the cloud transcoding or DAM now adds the ability to do the high-speed upload and downloads and delivery," said Heitmann.
Aspera has introduced some useful automation capabilities. "You can have for example a rule that says what content lands in a particular cloud and trigger a workflow that you have pre-defined through a UI," said Heitmann. "We are also adding some analytics capabilities to a our reporting as part of that SaaS, so we can help users understand where the data is coming from."
Has Netflix dumping its data centres caused a rush to follow suit?
"There are a lot of companies that have just now started their journey to the cloud, and what these businesses need is choice. They need to be able to make the decision on where to put their data, whether it is video or it is transactional data from a retail operation, or it is financial services data," said Heitmann. "They need to be able to make the choice on where they want it based matched to their requirements – the compliance, the security, and the financial model - and not have to make trade offs.
"The nice thing about our SaaS is that it is true multi-cloud and true hybrid, so you can keep your data in your data centre if you want for now, while you are transitioning those workflows to the cloud," he added.
This could be an encoding operation. "Maybe you are moving that to the cloud but you have to take time to make sure that you continue to deliver SOAs to your clients, so you can keep your data in your data centre today with our software while you make that transition," said Heitmann.
"You spin up your encoding farm in the cloud and when you make that change you can do it in such a way to insulate your customers and partners from that change," he added. "You have completely abstracted where the data sits from the workflow you have exposed to your clients."
Data owners will want to burst workflows to the cloud when more jobs come in than they have capacity for in their data centre.
"Fire up an Aspera transfer and move that data to the cloud. Encode it. Bring it back. Now we are seeing more companies that are transitioning that, as their primary workflow is in the cloud," said Heitmann.
Author: George Jarrett
This article is also available in the March edition of Broadcast Film & Video. Available
here
.
Top Related Stories
Click here for the latest broadcast news stories.