Broadcast News
11/01/2019
The Operators Awards 2018 To Be Announced At BSC Awards Night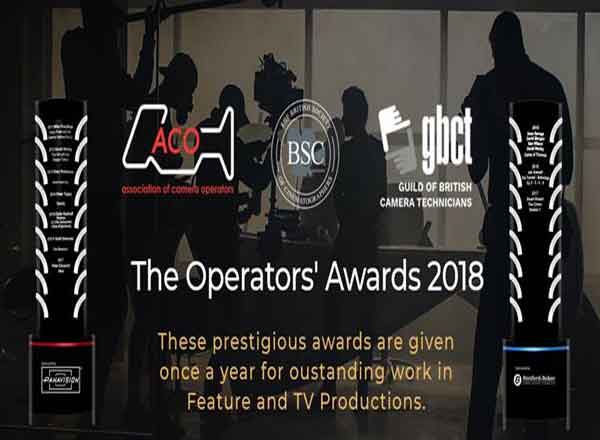 Some years ago, the Association of Camera Operators (ACO), British Society of Cinematographers (BSC) and the Guild of British Camera Technicians (GBCT) joined forces to acknowledge the craft and technical skills of camera operators.
The Feature Film Award (sponsored by Panavision) and the Television Drama Award (sponsored by Ronford-Baker) have become strong annual fixtures at the BSC's Operators Night.
However, this year, to celebrate the BSC's 70th Anniversary, both Awards will be announced at the BSC Awards Night in February. This is very special as the membership of all three organisations nominate and vote for what they consider to be the finest productions of the year - because of the camera operating.
www.theoperatorsaward.com
Top Related Stories
Click here for the latest broadcast news stories.