Broadcast News
29/11/2021
IABM Announces Shortlist For Annual Awards And BaM Awards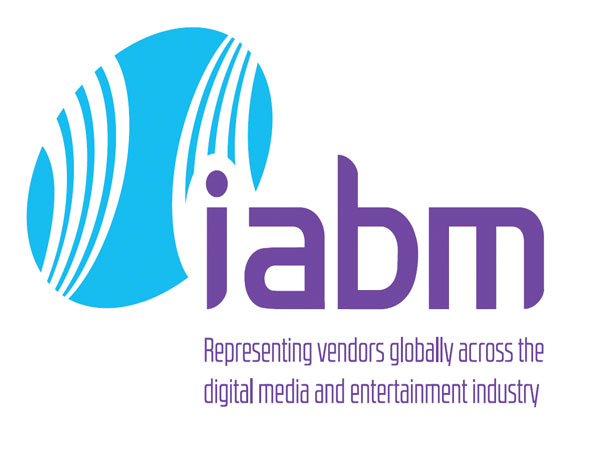 IABM has announced the shortlisted entries for the 2021 edition of both its Annual IABM Awards and BaM Awards®, the latter again being rolled into a single event this year rather than the previous two editions which would normally have taken place at NAB Show Las Vegas and IBC.
The shortlists have been selected from a total of more than 150 entries for the BaM Awards® - indicating the value that technology developers place on the recognition they confer. The BaM Awards® recognize innovation in each the nine BaM Content Chain® categories, together with a tenth award recognizing an outstanding project, event or collaboration. The panel of 40+ non-affiliated, expert judges is now evaluating the shortlisted entries in each BaM Awards® category.
There has also been a wide range of entries for the Annual IABM Awards – reflected in the quality of the shortlisted candidates.
The winners of both sets of awards will be announced at a special virtual Awards event at 6pm GMT on Thursday 9 December.
"No one can have failed to notice the speed and quality of innovation that's been powering the industry forward over the last year, but to see it all brought together in this year's record number of entries has been a real eye-opener," said IABM CTO, Stan Moote, who is chairing the judging panel. "We are again seeing genuinely ground-breaking innovations right across the BaM Content Chain® and the eventual winners will have to be absolutely stand-out; every shortlisted entry could be a worthy winner in its category."
The shortlisted BaM Awards® entries are:
Create
Canon - Cine-Servo 25-250mm lens
EVS - XtraMotion
Glensound - GTM E-Sports Interface
Grass Valley – LDX 150 camera
Veritone - MARVEL.ai
Produce
Frame.io - Frame.io Camera to Cloud
Mo-Sys - Mo-Sys VP Pro XR
Salsa Sound - MIXaiR 2.0
VITEC Production Solutions - Autoscript Voice
Zero Density - TRAXIS talentS
Manage
Axinom - Axinom Mosaic
EditShare - Universal Media Projects
Skyline Communications - DataMiner Digital Transformation Suite
Synchronized - Smart-AdBreaks
Tata Elxsi - QoEtient
Publish
CONNECT – APTmpX-Updates
Easel TV - StagePlayer+
Eluvio - Broadcast TV's First Major NFT Endeavor: The MaskVerse
HESP Alliance - High Efficiency Streaming Protocol (HESP)
Monetize
EON Media - Computer Vision and Real-time Brand ROI for Live Broadcast and VOD Contents Solution
iWedia - Ad insertion solution
Kaltura - Kaltura Advertising Suite
Prime Focus Technologies - CLEAR Vision Cloud – AI-powered multi-frame rate conformance  
Consume
CONNECT - Tagit Interactive
Media Distillery - Image Distillery™
Nextologies - Toober: What Live TV Should Be
Connect
Appear - Sports production reaches new heights with Appear's X Platform
Black Box - Emerald Gateway (EMD3000 GE)
Cobalt Digital - Indigo 2110-DC-01
Vizrt - Connecting the World with NDI® 5
Xilinx - Alveo U30 SDK
Store
Ardis - Dual HA AVFSHead with the Ardis Virtual File System
Quantiphi - AI-powered Video Deduplication
Ryussi Technologies - MoSMB Media Edition
Support
ASUS - ProArt Display OLED PA32DC
PHABRIX - QxL - the world's most flexible and compact, feature-rich 25GbE UHD rasterizer
Telestream - Inspect 2110
Telos Alliance - Telos Infinity® Virtual Intercom Platform (VIP)
Project, event or collaboration
BT - 5G Edge-XR
Intel, Spin Digital, Globo - Olympic Games Tokyo 2020 Live Streaming in 8K, 60 fps, HDR over the Open Internet
Intinor, OTEK TV - Flawless coverage from Alaska to Anchorage
Rohde & Schwarz - R&S®THR9 high-power FM transmitters at the heart of Turkey's successful Camlica Tower project
The shortlisted IABM Annual Awards entries are:
Technology leader of the year
Andy Beale - Head of Engineering and Innovation, BT Sport
Ravindra Velhal - Global Content Strategist and 8K Lead, Intel Corporation
Ricardo Montesa - Founder and CEO, Brainstorm
Best Broadcast or media company of the year
beIN Media Group
Blackbird
Telstra Broadcast Services
Environmental sustainability company of the year
ATEME
Blackbird
Singular Live
Most inclusive company in 2021
A+E Networks EMEA
BT Sport
Dell Technologies
www.theiabm.org
Top Related Stories
Click here for the latest broadcast news stories.