Broadcast News
30/11/2018
Imagine Communications Implements New Playout System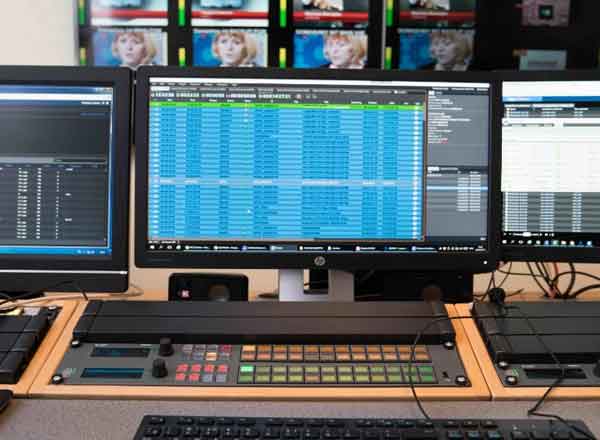 Imagine Communications has implemented a new playout system for CTC Media in Russia.
The new platform is fully software-based, running on commercial off-the-shelf (COTS) hardware and carrying media as uncompressed video signals using the SMPTE ST 2022-6 standard.
CTC Media operates a number of channels in Russia, as well as international versions which are popular in the surrounding regions and as far afield as North America and Australia. It ran an existing playout centre provided by Imagine Communications, and now needed to expand its operations to provide for new channels and for streaming and VoD services.
The new playout centre is designed and implemented by Russian systems integrator Corporation DNK in cooperation with engineers from CTC Media and from Imagine Communications. It uses proven software from Imagine Communications including ADC™ automation, Versio™ virtualized playout, Versio™ IOX storage, Nexio® IP ingest and Nexio® Motion™ asset management. The system is rounded out by Selenio™ MCP encoding and the EPIC™ MV hybrid IP multiviewer for system monitoring, with control and data networks and SDI/IP conversion under the control of Magellan™ SDN Orchestrator, which allows CTC to design its own workflows. Both the EPIC MV and Versio are powered by Zenium™, Imagine Communications' pure microservices-based software architecture.
In phase one, which is already on air, CTC is using the new playout platform to deliver seven SD and two HD channels. Phase two will add 26 channels, including eight simulcast SD/HD services. The whole platform is fully redundant to ensure a high level of playout security. The software approach ensures a much higher density of channels than a traditional installation, and future expansion can be accomplished simply and quickly.
"We needed to expand our facilities, and we wanted to be as efficient as possible in our operations," said Alexei Frolov, chief technical officer, CTC Media. "DNK and Imagine showed us that, using a software approach and the industry standard SMPTE ST 2022-6, we could achieve a flexible and highly productive solution that is compact and power-efficient. We are proud to be one of the first in the world to implement uncompressed IP playout on this scale, and we appreciate the work of our partners at DNK and Imagine for their efforts in creating this groundbreaking solution."
www.imaginecommunications.com
Top Related Stories
Click here for the latest broadcast news stories.