Broadcast News
20/11/2018
ScreenSkills Series Producer Programme Returns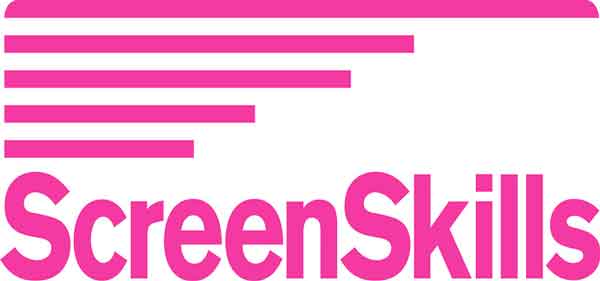 ScreenSkills Series Producer Programme is returning for a fourth year after previously training 64 delegates, many of whom have gone on to award-winning success in the television industry.
The year-long programme is designed to give delegates the knowledge, skills and network to make the move from producer to series producer with confidence and to develop the next generation of showrunners who will become the cornerstones of UK television.
Twenty new delegates will be recruited for 2019. Applications are encouraged from under-represented groups, particularly those from black, Asian and minority ethnic (BAME) backgrounds or with a disability and from across the UK as ScreenSkills is strongly committed to finding and developing talent out of London and to building a more inclusive workforce.
The highly competitive programme is funded and backed by the ScreenSkills TV Skills Fund with investment from the BBC, Channel 4 and Channel 5.
Programme Manager Donna Taberer said: "The series producer is a critical role on any production. But it is also an incredibly tough role. I'm thrilled we have the backing from ScreenSkills' TV Skills Fund and the broadcasters to run this invaluable programme for a fourth year.
"The Series Producer Programme has a great reputation throughout the industry and gets results. I'm delighted we can continue to support producers as they step up to series producers in 2019."
The programme is open to new or aspiring series producers who are experienced producers with a minimum of three years' experience at producer/director level in factual, features, specialist factual, factual entertainment or entertainment TV in the UK.
The Series Producer Programme 2019 will be open for applications from 20 November until midday 8 January 2019. The application will be via the ScreenSkills website at
www.screenskills.com/seriesproducer
No applications will be accepted after this time. Selected candidates will be interviewed in February and all informed of results by March when the first block of training will commence.
The programme manager is available for one-to-one conversations about the programme and process. She can be contacted at TVSP@screenskills.com
London delegates £1,500
Out-of-London delegates £1,200
Bursaries available on request.
The programme offers participants:
Unrivalled training delivered by industry experts (approximately 14 days)
Inspirational masterclasses with broadcasters
Mentoring by commissioners
Continuous one-to-one support, career advice and coaching
Behind-the-scenes insights at broadcasters
Bespoke development
Discounted entry to selected festivals and industry events
Networking and a cohort of supportive colleagues.
The training delivered via workshops and masterclasses includes:
Developing, pitching and selling innovative new content
Storytelling and scripting
Leadership essentials – how to recruit and lead diverse teams
Budgeting and scheduling
Engaging with new audiences, new technologies and new platforms
Digital and social media
Setting a vision and leading teams with confidence to deliver that vision
Resilience and mindfulness
Unconscious bias
Presentation and public speaking
Crisis management and media handling
Negotiating and influencing
Legal and editorial compliance.
Top Related Stories
Click here for the latest broadcast news stories.