Broadcast News
20/09/2019
New BAME Support Programme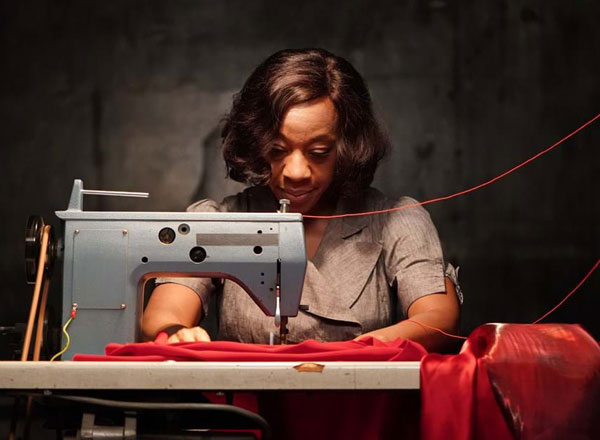 A programme to support black, Asian and minority ethnic (BAME) talent behind-the-camera in UK film to progress into more senior roles has been launched.
Make a Move: Film will support large-scale productions to offer opportunities to industry professionals with at least three years' experience to advance in their careers. Up to £10,000 is available per candidate. Productions are also expected to invest in the beneficiary and provide details of a training plan on application.
The initiative, supported by the BFI with National Lottery funds as part of its Future Film Skills strategy, will be open to films that pay the maximum contribution of £55,000 into the ScreenSkills Film Skills Fund – making sure that successful candidates get a chance to work on the biggest possible movies.
The initiative is modelled on the highly successful Make a Move scheme which has been run by the ScreenSkills High-end TV Skills Fund for five years and has seen more than 330 individuals successfully move into more senior roles at all levels.
Make a Move: Film is targeted at supporting BAME talent in recognition of concerns that when crew from under-represented ethnicities do find opportunities to enter the film industry, they often experience barriers to progression.
The programme will also prioritise job roles identified by industry through the ScreenSkills Skills Forecasting Service as in demand, such as 1st assistant director, editor, line producer, production manager, production accountant, script editor, script supervisor, location manager and post-production supervisor. Productions may make the case for other roles which they believe are difficult to recruit for.
Gareth Ellis-Unwin, ScreenSkills head of film, said: "This is a practical approach to the nurturing of BAME talent into more senior roles in the industry. Bringing in new entrants is vital to the continued buoyancy of UK film, but it is equally important that crew get the chance to move up and onwards. This is aimed at ensuring a diversity of crew in narrative and documentary features are progressing in their careers."
Tariq Wahr, ScreenSkills film production liaison manager, also said: "Any production eligible for Make a Move funding is welcome to discuss supporting an individual in this way. To work effectively, this has to be a collaboration between us, the production and the individual, with a proper programme of activity, whether mentoring, coaching or training, for successful candidates."
Leigh Adams, Head of Education and Skills at the BFI, added: "Our world-class crews are in increasing demand, yet workforce surveys have highlighted there can be barriers to meaningful career progression. Adapting Make a Move for film is a positive step in supporting both individuals and productions to help people progress in their careers and address skills gaps."
Full details, including how to apply, are available on the
ScreenSkills
website.
Top Related Stories
Click here for the latest broadcast news stories.