Broadcast News
08/10/2018
Light & Motion Stella Location Lights Used In Blood Road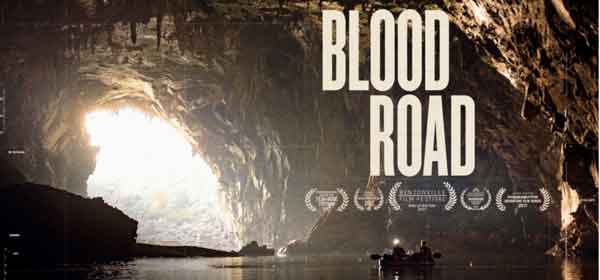 Light & Motion Stella location lights were the exclusive lights used in the shooting of Blood Road, an Emmy award-winning film shot on location in Cambodia, Laos and Vietnam.
This week Blood Road, a documentary feature film inspired by Rebecca Rusch and produced by Red Bull Media was awarded an Emmy for Outstanding Graphic Design and Art Direction by Johnny Likens.
The story follows Rusch, an ultra-endurance mountain biking athlete through the dense jungles, remote caves, and rugged mountains of Vietnam, Laos, and Cambodia to find the crash site where her father, a fighter pilot in the Vietnam was shot down 40 years ago. The film has received numerous awards including the Audience Award at the Sun Valley Film Festival last year.
"Lighting was the challenge, and we actually used Light & Motion Stella waterproof lights for the entire shoot, specifically because we could only bring limited equipment, and we needed [the rigs] to be totally waterproof. We adhered one directly underneath the raft, so there would be a little bit of light separation underneath it, which would at least separate it from the total pitch-darkness, as they traversed the cave. We also gave them these headlamps meant for night-time bike racing to help paint any exposure around them. We ran the low-light OLPF on the Red Dragon for these scenes and boosted the ISO to around 1,600 to 3,200.
"The drone lights, which again were Light & Motion, were adhered [to the underside of the drones], and we would fly those over the top of the scene [to provide backlight] for more of a moonlight effect."
www.lightandmotion.com
Top Related Stories
Click here for the latest broadcast news stories.