Broadcast News
05/09/2018
Nova Distribution Announces Distribution Partnership With Zylia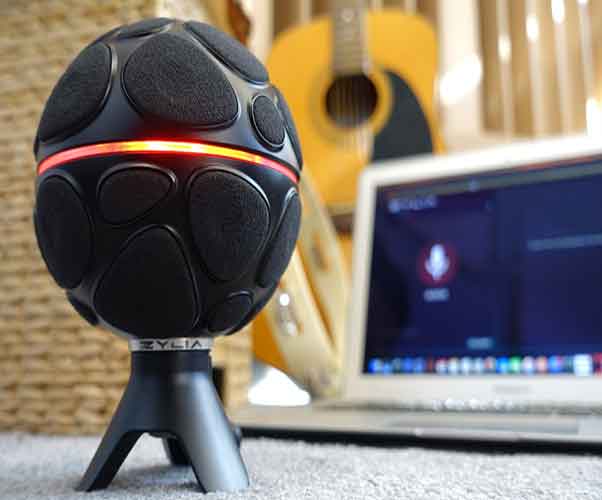 Nova Distribution has announced a distribution partnership with Zylia, the Poland-based manufacturer of world-class audio recording technologies.
The partnership will begin with the launch of the ZYLIA ZM-1 microphone system. The ZYLIA ZM-1 is a spherical microphone design comprising 19 high-quality MEMS microphone capsules and offering 360-degree sound capture that can be configured and manipulated using ZYLIA Studio, ZYLIA Studio PRO, and ZYLIA Ambisonics Converter software.
When the ZYLIA ZM-1 is connected by a single USB cable to Mac or PC, the software configures the microphone to behave in accord with the user's specific requirements. The ZYLIA ZM-1 can auto-detect sound sources from around the microphone and then capture that sound into the software and separate out individual tracks for further editing on a digital audio workstation (DAW). The recording system is designed for bands and musical ensembles, sound engineers, podcasters, and audio creatives working in 3D audio, Ambisonics, and virtual reality.
Bands can use the single ZYLIA ZM-1 microphone to capture rehearsals and jams with the benefit of quick and easy setup while maintaining the ability to work with a separated multitrack mixdown in their DAW. In the studio, podcasters can quickly detect multiple voices positioned around the microphone for clear and high-quality capture without messy phase and cross-talk issues affecting the overall audio.
The most innovative use case of the ZYLIA ZM-1 system is for 3D sound design. The system's 19-capsule recordings can be manipulated into multiple surround sound formats for use within virtual and augmented reality applications using Zylia software plugins and converters. 360-degree sound capture can be converted into High Order Ambisonics (HOA) format for use in Facebook 360 and YouTube 360 video platforms.
The ZYLIA Studio PRO version of the software allows the ZYLIA ZM-1 to feed via a VST/AU plugin directly into a DAW for real-time manipulation of the microphone. Spatial filtering and signal separation allow the 19 capsules in the ZYLIA ZM-1 to be turned into an unlimited number of virtual microphones.
www.nova-distribution.co.uk
Top Related Stories
Click here for the latest broadcast news stories.