Broadcast News
27/07/2018
Sheffield Hallam University Invests In Panasonic Camcorders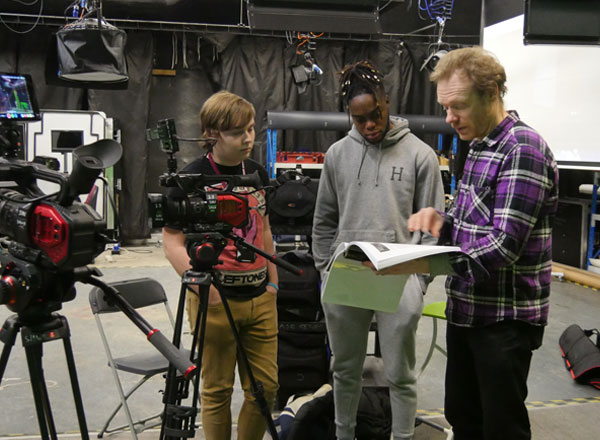 Sheffield Hallam University has upgraded its learning resources for Film and Media Production students with the purchase of 30 Panasonic AG-DVX200 camcorders.
The integration of the cameras means students are able to work in a wide array of setups, including working with track, jib dolly as well as handheld.
Working with Panasonic's UK and ROI distributor Holdan, the university went through an evaluation stage, where it was supplied with a camera for a testing process.
First year Film and Media Production student, Dominic Green explained: "The option came up of carrying out a replacement, and previously we had been working with Canon's XF305 because at that point, it was BBC approved, so it was the natural choice for us.
"We conducted our testing of the camera over the summer months. Once we had taken a look at Panasonic's AG-UX180 with the 1inch sensor, we had a look at that against the DVX200, and the images were great. There are a lot of really great cameras out there, but the DVX200 does something quite different, so it was actually quite an easy decision to make."
Mr Greena added: "I filmed a documentary in first year using two different cameras, half of which I shot on the DVX200. The difference between the two cameras - the DVX200 was much easier to use is every aspect, particularly setting up. Even when using them in lectures, it is clear that this camera is much easier to use than others in its class."
The Panasonic cameras will also be made available on a variety of other university courses.
business.panasonic.co.uk
Top Related Stories
Click here for the latest broadcast news stories.