Broadcast News
02/07/2018
VSF Reveals Technical Recommendation TR-05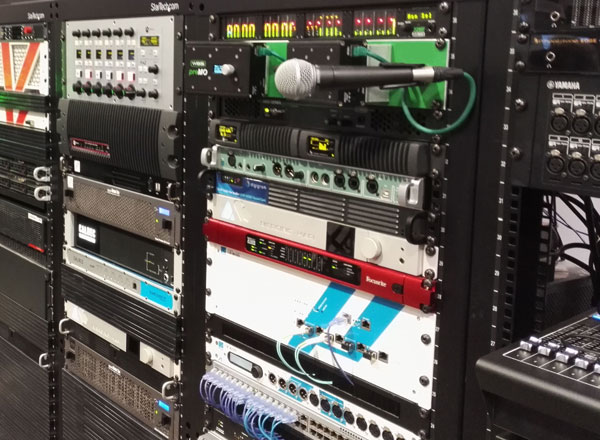 Video Services Forum (VSF) has announced that Technical Recommendation TR-05 is now available.
Entitled "Essential Formats and Descriptions for Interoperability of ST 2110-20 Video Signals", TR-05 provides a full description of several commonly-used video formats using SMPTE ST 2110- 20, for uncompressed transport over IP networks. The descriptions are provided for use throughout the media production industry. The TR improves interoperability by clarifying exactly how the formats are described when using the new SMPTE standards. The Recommendation covers commonly-used video formats, including HD-SDI and UltraHD.
"This is great news, because it is yet another important step forward in helping the industry achieve the many benefits of IP networking," said Simen K Frostad, Chairman, Bridge Technologies. "We have long been avid proponents of the interoperability that IP brings – with everything that means in terms of lower cost, greater flexibility and improved scalability – and TR-05 represents an important milestone."
"VSF do great work," continued Mr Frostad, "and it's important the industry recognises that. It's through VSF's efforts that we and others started to fully recognise the vital role that standardisation plays - and that has enabled us and other companies to develop products that are standards-compliant and thus fully guaranteed to deliver the complete interoperability the industry needs."
TR-5 seeks to establish a set of logical groups of video formats that have similar processing requirements for hardware and software systems. It also delivers a collection of precise and complete definitions of those commonly used formats that are an essential part of most modern television production workflows.
"Our membership of VSF, AIMS and SMPTE has seen us play a central role in helping define and test emerging standards for IP networking within the broadcast and media industries," Mr Frostad added.
vsf.tv
Top Related Stories
Click here for the latest broadcast news stories.