Broadcast News
02/01/2018
Broadcasters & Post Production Facilities Digitising Legacy Tape Formats: Pt 5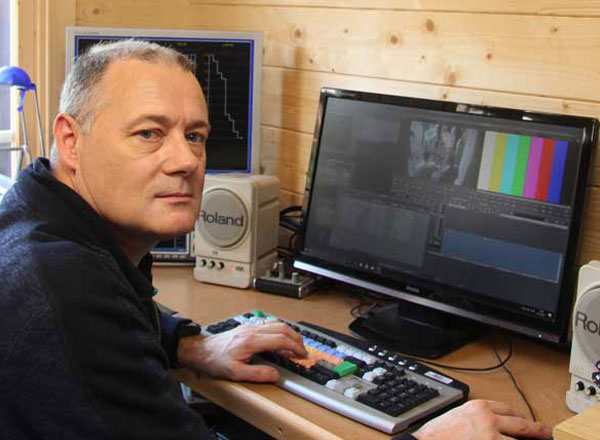 The fifth, and final, in a series of articles by Pat Horridge of VET Training, covering the issues facing broadcasters & post houses needing to digitise legacy tape formats.
Pat, a former broadcast service engineer then technical director of the Shoreditch based VET post house, now delivers broadcast and post house QC training and Avid workflows on site for clients. Along with post production overview courses and general understanding digital media training. Full details at the VET website – www.vet.co.uk.
Some of the information provided is also common to restoration and archiving however the needs of broadcast TV are less demanding and the information in these articles is based on the assumption that the process is for TV ingest. For Archiving purposes the situation is often more complex and demands a more robust workflow, often for a greater volume of content.
Having worked specifically for organisations dealing with archiving legacy content the selection of playback equipment has more to do with achieving the best quality playback and protection of the tapes than a cost effective "ok for TV" approach.
This is covered in 5 articles:
• Legacy tape formats. What are they and how do we define them?
• How do we store audio/video content on magnetic tape?
• Aged tape considerations and solutions.
• What could possibly go wrong using that old VTR to play my legacy tape?
• The ingest process for best results.
The previous articles in the series can be found
here
.
The ingest process for best results
So, from the previous articles hopefully we've established that our legacy tape hasn't aged to the point the signal is now lost and the tape medium is still viable. We've also managed to locate a suitable playback machine and it's been tested and serviced to the required level.
Our next question should be, is this the best VTR in terms of available outputs and internal playback processes?
We need to ask that as there may be newer players that often play older formats while offering better quality outputs. Having a digital output like SDI or HD-SDI is preferable to analogue outputs. If analogue is all we have then it wants to be component or YC and least of all composite. DV is a digital output, but be aware that DV is around 5:1 compression so its not an ideal capture route.
If all we have are analogue outputs then we need a suitable analogue to digital conversion solution (could be a capture card or a timebase corrector TBC), ideally with a hook up to the deck that will do dropout compensation based on the off tape RF signal. Failure to optimise this crucial analogue playback to digital conversion process will condemn our captured digital footage to playback errors and dropouts that didn't need to be present.
So now we are ready to load our tape and capture it. Well, possibly, but we should first check using a "gash" tape, ideally one with known good bars and tone and check that the captured levels are correct.
If coming from analogue there may be quite a few controls to adjust to ensure this is correct. It's important we understand and optimise those VTR or TBC controls to ensure we get the best signal at the correct levels. We may even need a skilled engineer to open the VTR and adjust the tape path to match our source tape if it was originally recorded in a poorly calibrated machine.
We may now be ready for our legacy tape capture. Hopefully it will have bars and tone and we can use those to ensure the levels are correct after capture. We can then capture our legacy content at the highest quality we can manage. For longer term archive this is the million dollar question and beyond our scope here.
Once we have captured our content it's important to QC the captured file. Check for any errors or artefacts. If we find any errors, dropouts, faults, we need to check the tape and make sure they exist and weren't created during the capture. If they were, we can recapture and patch up. So, hopefully by now we have our captured digital file from our ageing legacy tape format.
Even just for a TV output this can be a complex process. There are a number of companies that are starting to provide this service but as I've shown it can, and should be, a complex skilled service and that should attract a premium price.
Be prepared to see legacy transfers to digital files as an increasingly expensive service and my advice would be to find solutions now and start a process of transferring if you hold a library. It won't get cheaper as time goes on and your content won't improve in terms of signal strength and stability.
ITV Studios and their content delivery team up in Leeds are already embarking on over one million legacy assets to be transferred to digital files. That includes 35mm and 16mm film using Vintage Cloud scanners, as well as a host of legacy tape formats. Operations like this have the skills and equipment to get the job done. So, in summary, if you can, try and source the content you need from a digital archive and save yourself the grief.
If you have to access legacy content then seriously consider some of the few companies offering this service who have the skills and equipment to do it correctly. If the content is precious and important, be prepared to ask the difficult questions about how they will assess and manage your tapes and how they ensure the best conversion. This could involve an engineer adjusting the machine during playback while monitoring scopes and test equipment. This will cost and you should expect it to do so. If the service is sold on price alone, it's probably not worth the risk...
I've converted content in the past that's only had one last play through in it. Correct handling has been imperative in ensuring a digital capture was achieved but that the VTR was manually adjusted during the transfer to ensure the best possible quality.
Hopefully these articles have shed some light on what's going to be an ongoing requirement for many needing to access past content.
Article by Pat Horridge at VET Training.
vet.co.uk
Top Related Stories
Click here for the latest broadcast news stories.