Broadcast News
19/06/2018
Lawo Radio Mixing Consoles Adopt SMPTE 2022-7 Standard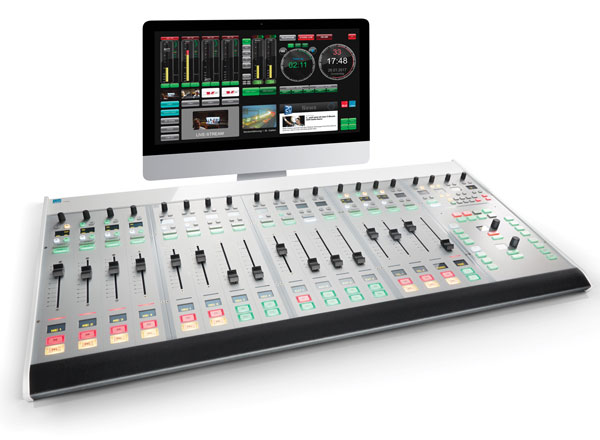 Lawo has implemented the SMPTE 2022-7 standard for Seamless Protection Switching into its family of radio mixing consoles.
The standard has already been adopted for Lawo's mc² production consoles.
SMPTE 2022 defines ways for IP networks to cope with the unexpected, ensuring delivery of critical real-time digital audio.
SPS (also known as 'hitless merge') enables AoIP simultaneous transmission of dual, identical audio streams via independent network paths, providing instant, undetectable switching to backup should the primary link be interrupted.
"Television broadcasters have been pushing hard for network redundancy, and the SMPTE standard provides an excellent solution," said Michael Dosch, Senior Product Manager, Radio OnAir. "But redundant networking isn't useful only for TV; it's crucial for radio broadcasters, too. Network reliability is job one for live radio — so we've added Seamless Protection Switching to our consoles to help ensure that unexpected network problems don't result in dead air."
Ruby and Power Core are the world's first radio consoles to incorporate SMPTE 2022-7 as a standard feature, beginning with Radio Software v6.0. In addition to SPS for Ruby and Power Core, the Radio v6.0 update includes a number of user interface and feature enhancements for all Lawo radio products, including mixing consoles, VisTool GUI Builder software, and Lawo's OnAir Designer console customisation tool.
Clients can download the software by visiting
lawo.com
, and clicking the 'Downloads' link.
Top Related Stories
Click here for the latest broadcast news stories.