Broadcast News
21/05/2018
Sony Introduces New Camera Control Unit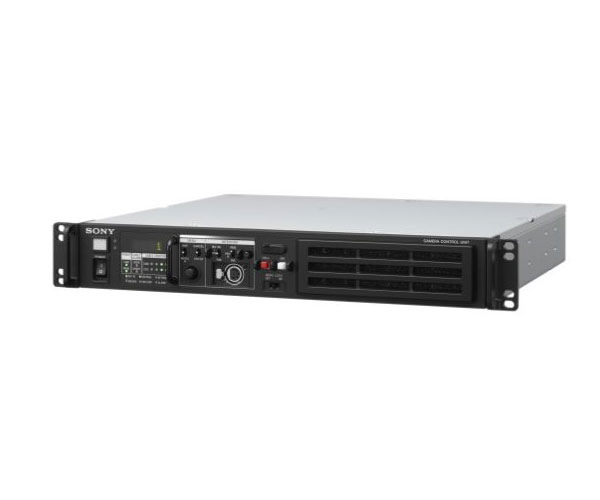 Sony has introduced its new camera control unit, the HDCU-3100.
The 1.5U size of the compact fibre camera control unit brings IP capabilities to Sony's system cameras, from the flagship 4K HDC-4300 with BPU-4000 series, including the new BPU-4500A, through to the HDC-2000 series and HSC fibre system cameras.
Combined with a new HKCU-SFP30 option board, the HDCU-3100 is able to support SMPTE ST 2110 Professional Media over a managed IP Network suite of standards. The essential functionalities required for live production including tally, intercom and return video can all be provided through IP. The support of NMOS IS-04/05 is in the future scope.
"IP is fast establishing itself as a cornerstone of modern production infrastructures and we're at a substantial migration where big projects, studios, trucks and applications are making use of IP, or have IP at their core," commented Norbert Paquet, head of Product Management, Sony Professional. "Expanding our offering on IP Live Production ecosystems, will offer to our customers more choices, while keeping compatibility with existing cameras, which enables them to easily migrate in a cost effective manner to the benefits of an IP infrastructure."
The HDCU-3100 is further equipped with maximum eight built-in SDI outputs, including four 3G-SDI outputs. Support of 12G-SDI will also be available for HDCU-3100 in future updates with combination of HKCU-UHD30, 4K/HDR Processor Board and HDC-2000 series system cameras. An LED colour indicator shows the status of optical transmission on the front panel with different LED colours to optimise operability.
The HDCU-3100 is currently available, with the complementary HKCU-SFP30 ST-2110 option board available from July 2018. Additional HKCU-UHD30 4K/HDR Processor Board and HKCU-SDI30 12G-SDI interface options will arrive later this year.
pro.sony/en_EU/home
Top Related Stories
Click here for the latest broadcast news stories.