Broadcast News
01/05/2018
Winning ARRI ALEXA Short Films Premiere In London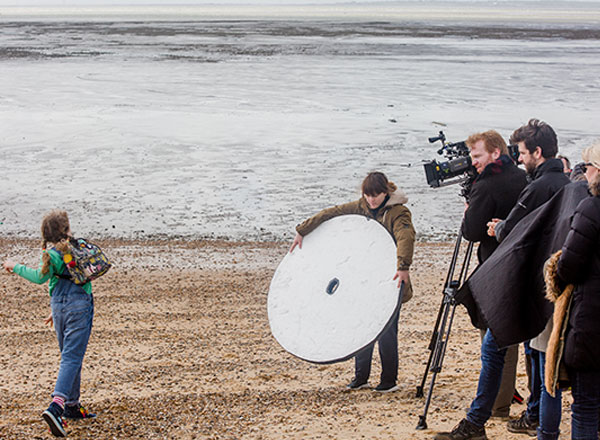 The six winning short films of the Challenge ALEXA Competition have been screened at an exclusive Directors UK and ARRI event in London.
The screening, at Ham Yard Hotel, celebrated the winners of the annual competition, which gives selected candidates access to ALEXA shooting equipment for two-days for free, to create new and original content in the form of a short film, short documentary, teaser trailer, commercial or music video.
The films showcased offered a rich mix of stories, each one giving its own unique take on the theme of "Delight'.
'Special Delivery', by Robert Hackett, is an uplifting romantic drama about a woman who is forced to confront the postman who walks past her door on Valentine's Day. Set in Thamesmead, London, the film aims to challenge perceptions of location – based in an area often only seen in violent films or social issue dramas, the film portrays the area in a positive way and different angle.
'Unseen', by Lotus Hannon, is a dark, Cinderella-like tale with a twist inspired by East Asian Cinema. The film examines the challenges women face to be seen, appreciated and valued for something beyond what they look like and their sexuality. When 'attractiveness' and sexuality intersect with ethnicity, class and wealth, the restrictions on women can be even greater. The film explores how East Asian woman in the UK might overcome this.
'Belittled', by Claire Tailyour, is a short film set in Victorian England about a migrant from India trapped in a mansion, inspired by a series of dreams and the belittlement of immigrants in the UK at the moment.
'Hello Stranger', by Beryl Richards, is an intimate film that looks closely at the dynamics of one small family and how an adopted child can change everything, with the story told from three perspectives and taken over by son Joe, who now as an adult wants to start his own family.
'Evie', by Miranda Howard-Williams, is a science-fiction short about how society and relationships might change in a world where sex robots exist. This near-future scenario is a lens to engage with issues of female objectification and the future of masculinity and sexuality - inspired by shows such as 'Black Mirror', 'Humans' and 'Utopia' as well as films such as 'Her' and 'Ex Machina' explore how changing technology might affect relationships.
'The Bicycle Thief', by Stewart Alexander and Kerry Skinner, is the simple but charming story from the perception of a young girl as she sets out on a quest to get her stolen bike back, through a beautiful location in South-East England.
The competitors praised the ARRI ALEXA, with Miranda Howard-Williams (Evie) saying: "Having the support of ARRI and the ALEXA package was great. Having such amazing kit available to us gave us the opportunity to create an incredible look for the film – the anamorphic lenses were particularly fab to work with from a creative point of view. I have really enjoyed the ALEXA Challenge Experience – it's been intense, but wonderful."
Laura Adams, Head of Member Services at Directors UK, said: "The films showcased at this screening were excellent! Each year I am so incredibly proud of each of the filmmakers selected. The Challenge Alexa Competition offers each filmmaker a great opportunity to learn new skills, build a network of new contacts [with specialist skills], develop their creative vision and use equipment they may not have had access to. We hope this experience leads to or helps with new career opportunities in the future.  
"So much of what we do for the Competition is made possible through the great partnership we have with ARRI and we thank them for their support again this year. We hope the competition continues to inspire and provide members with better access into work and opportunities, and encourages new aspiring directors to apply to the competition next year."
www.arri.com/camera/alexa/
Top Related Stories
Click here for the latest broadcast news stories.