Broadcast News
09/03/2018
NAB: Meeting The People Behind The Technology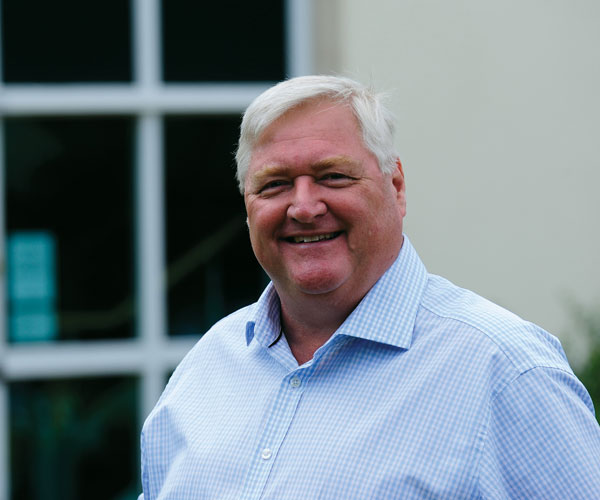 By John Smith, Managing Director, Media Links EMEA
Of course it goes without saying that we're excited about introducing our technology to new customers at NAB this year. But discovering the ingenious ways broadcasters use our technologies and how we can help support them to meet their next-step objectives is critical. This is only achieved through building strong relationships, listening to our community, and creating a desire to work together to deploy our proven solutions for any given challenge.
For this reason, there will no doubt be much talking at the show! To gain a complete understanding we need to assess objectives, business drivers, find out how companies expect to make money, now and in the future, and how they also need to save on costs. It's a process that starts with understanding the goals of the management, technical and stakeholder teams without making any assumptions. Only when equipped with this knowledge can we begin to work backwards to develop a suitable solution that meets the correct technical requirements and yet is adaptable and scalable enough to cope with future needs.
At Media Links we have been supplying our leading-edge technology for the world's most watched global sports events for many years. Live sporting events offer some of the most potentially lucrative opportunities for broadcasters to secure advertising and sponsorship revenue because they remain one of the few occasions that still attract significant, captive audiences. We work with broadcasters around the world who use our technology to provide the link between the various venues and sports stadiums to transport content back to the studio over IP networks for transmission in real-time, enabling our clients to take advantage of the associated revenue opportunities transmitting live content can offer.
Despite our vast experience in this field, we know all new projects need to be tailored to an individual organization's requirements for their ultimate success. No two broadcasters or projects will have identical workflows. The good news is, that whatever issues are faced, it is likely we have had some experience in solving similar challenges. The key to success, once the objectives are clearly established, is drawing on the experience of our people to scope, define and deliver the solution.
Some of our most recent experiences include the use of our MD8000 IP transport solutions, which are a key part of the transport IP infrastructure for the Winter Games in PyeongChang, as well as major international football matches held in Russia this summer. At NAB we will be showcasing our MD8000 multi-service provision platforms that typically might receive and process around 30 camera signals from each sports match, including all audio, video and data plus 4K / UHD signals.
But of course, the style of content contribution network broadcasters need to deploy is changing almost as quickly as the definition of what one is! And, whilst not all transport networks are required to transmit content for projects of this size of a Tier 1 sports event, they all demand the same robust technologies, redundancy, and ease of implementation. To achieve successful outcomes, we start by mapping potential workflows. These may include requirements for our new MDP 3020, an IP media gateway edge device we call the 'go-anywhere' IP Gateway Encoder and Decoder, first demonstrated at IBC last year.
The MDP 3020 has been designed for the broadcast and professional AV media markets where economical IP media conversion is necessary. One key benefit of this product is that it's compact and portable. It is so small, it fits into a standard briefcase and can be carried in an overhead locker as hand luggage! This means broadcast-quality connectivity can be achieved economically over long distances without the associated shipping costs of heavier equipment. Potentially, more live events can be covered, attracting new audiences. Broadcasters have already indicated to us they could anticipate offsetting the entire cost of the investment in the new equipment against the shipping costs of the kit they have been using.
So, why not take the first step and come and see the people behind the technology on our booth SU5021 at NAB? We'd be very pleased to meet you!
This article is also available in the March edition of Broadcast Film & Video.
www.medialinks.com
Top Related Stories
Click here for the latest broadcast news stories.