Broadcast News
28/02/2018
Two-Way Interaction Added To Streaming Media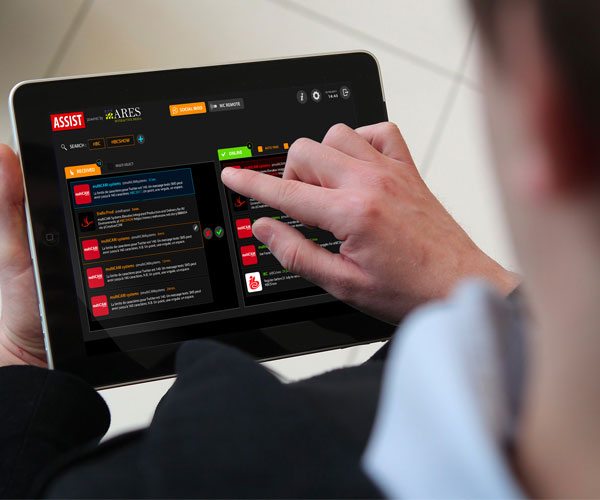 A two-way interaction has been added by multiCAM Systems into its production systems including MULTICAM RADIO and MULTICAM STUDIO. The features in both systems will be demonstrated at 2018's NAB Show in Las Vegas.
With the help of multiCAM Systems' partner ARES Interactive Media and its platform, streaming media originators can now receive online comments from viewers in real-time. The viewers are also able to pose questions, and participate in online contests and polls during the events.
The ARES Interactive Media platform, when integrated within MULTICAM RADIO and MULTICAM STUDIO, allows producers to contact viewers during live streams and put them 'on air' via web cams. The platform allows for both the online video window of the host, and the windows of the viewer being interviewed, to be supported.
"When it comes to online audience participation, the ARES Interactive Media platform changes the game for radio/TV webcasters, distance learning and online conference presenters, and anyone else delivering live streamed content to viewers," said Paul Stewart, multiCAM Systems' Director of Business Development for North America. "Most existing streaming media platforms do nothing to help viewers interact with the online hosts; leaving the interactions to happen off-screen via email and Twitter. The ARES Interactive Media platform changes that by bringing your viewers into the
live event."
The platform works to immerse viewers as on-air hosts are able to poll audiences live, compile the responses, and deliver the results in seconds. Equally the host has the opportunity to deliver breaking news to the audience by using links supported by ARES Interactive Media.
"The viewer participation possibilities enabled by the ARES Interactive Media platform, used within our easy-to-use integrated production systems, are close to limitless," said Mr Stewart. "Used in conjunction with proven products such as MULTICAM RADIO and MULTICAM STUDIO, the ARES Interactive Media platform can help streaming media producers boost viewer engagement. This matters because engaged viewers are loyal viewers, and likely to promote ARES-enabled webcasts to their family and friends."
www.multicam-systems.com
Top Related Stories
Click here for the latest broadcast news stories.