Broadcast News
03/08/2017
multiCAM Systems Expands Feature Set Of API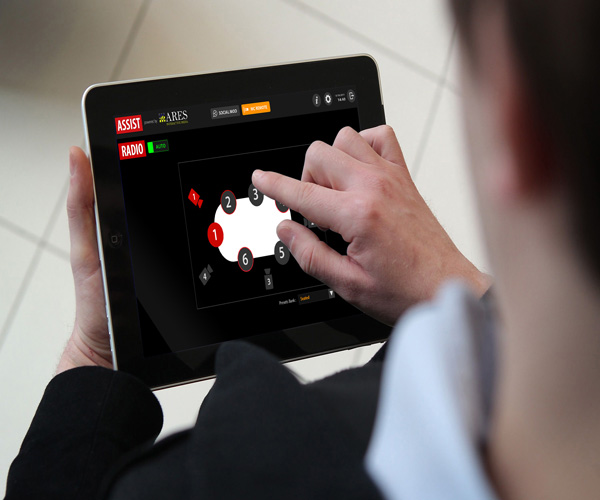 multiCAM Systems has expanded the feature set of the Application Programming Interface (API) for its all-in-one video production systems.
Providing third-party application developers the tools to easily integrate their products with multiCAM's solutions, the API also lets integrators and customers with in-house software development capabilities create their own unique interfaces to control multiCAM's systems and customize their workflows. multiCAM Systems will showcase the new API capabilities through demonstrations and example apps in stand 12.E56 at IBC2017, taking place September 15-19 in Amsterdam.
The enhanced API supports all multiCAM broadcast and professional AV solutions, including the MULTICAM RADIO Visual Radio platform for broadcasters; and the MULTICAM E-LEARNING, MULTICAM TRACKING and MULTICAM CONF systems, which enable educational institutions, corporate enterprises and other AV environments to easily produce and stream lectures, presentations and live events.
Based on the Representational State Transfer (REST) protocol, the API allows every aspect of the systems – including configuring PTZ camera presets, switching, recording, streaming, and applying different scenes and titles – to be controlled remotely across a network. Many third-party hardware and software solutions – from automation and playout systems to dedicated control surfaces – are already compatible with the REST-based API, enabling multiCAM solutions to be easily integrated into existing workflows with only minor configuration or programming effort on the controlling devices.
MULTICAM RADIO helps broadcasters easily leverage Visual Radio to expand and engage digital audiences in dynamic new ways. The system combines reliable server and switching hardware with feature-rich software that brings together Artificial Intelligence (AI) for PTZ camera shot selection, speaker detection, automated graphics, and live streaming and podcasting capabilities. MULTICAM RADIO integrates seamlessly with audio consoles and automation systems for video acquisition, mixing and playout, with fully automated, semi-automated and manual operation options.
MULTICAM TRACKING and MULTICAM E-LEARNING simplify the acquisition, recording and streaming of lectures, online training sessions, keynotes, conferences, and other live presentations and events. MULTICAM TRACKING offers fully-automated production, while the semi-automated MULTICAM E-LEARNING allows a single user to easily manage all video capture, camera switching, video recording, composition and streaming tasks from a central touchscreen interface. A third system, MULTICAM CONF, provides fully automated video capture and production while integrating cleanly with leading audio conferencing solutions.
www.multicam-systems.com
Top Related Stories
Click here for the latest broadcast news stories.