Broadcast News
30/01/2018
MTA Audio Visual Announces UK Distribution Agreement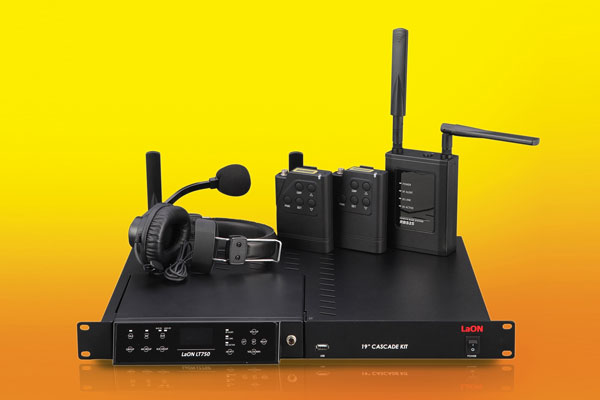 RF audio specialist, MTA Audio Visual has announced an exclusive UK distribution agreement with LaON Technology.
LaON are designers and manufacturers of a range of exclusive digital wireless intercom systems operating in the worldwide licence-free 5GHz UNII band.
The company has achieved all-in-one solutions that are low latency, non-compressed high quality audio, multi channel broadcasting, simultaneous two-way communications, and scalable, stable coverage for wireless intercom communications. All systems provide full-duplex hands-free communication with consistent audio clarity. System stability is guaranteed even in large congested environments and Remote Station Repeaters mean wireless coverage can be extended over many floors.
Focusing on LaON Technology products, MTA's founder directors Rob Piddington and Paul Hodsman will be concentrating on introducing this brand into the UK marketplace. The company will also provide the high levels of technology support demanded by today's communication professionals.
LaON's key features include:
• Up to 128 Belt Pack connections from one base station.
• Ultra high quality audio with 7.2KHz frequency response
• Full-duplex audio channels with 5 communication group channels
• 10 Remote Station connections
• Option of Belt Pack in master mode
• 4-Wire and Aux I/O interfaces
Piddington said: "LaON is the world's first licence-free 5Ghz wireless intercom manufacturer and the company has applied its own patent based technologies to provide an innovative range of intercom products. Consumers have been looking out for a more compact and affordable comms system and LaON have responded by offering leading technology with comprehensive functionality."
Hodsman is also delighted to be involved in introducing LaON to the UK, concluding: "We will provide a service that is a mix of proven products and high-end consultancy advice combined with a lower cost base."
Miyoun Park, LaON's Overseas Sales and Marketing Manager, added: "Our innovative engineers have worked day and night to meet customers' needs for wireless communication. Many unique technologies are incorporated into our various product lines which enhance the ease of use and quality of sound for the user. We are pleased to offer our full support to MTA Audio Visual in the UK marketplace."
mta-av.co.uk
Top Related Stories
Click here for the latest broadcast news stories.