Broadcast News
15/03/2018
Drago Broadcast Services Obtains LaON Wireless Intercom System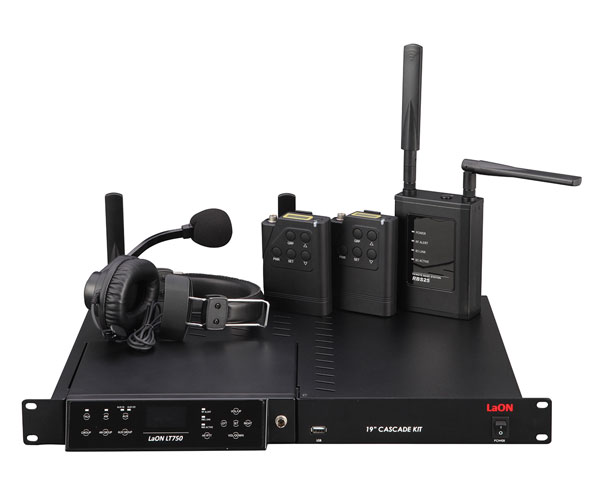 Drago Broadcast Services has added LaON's LT750 Wireless Intercom System to its rental equipment.
Drago Broadcast Services is an audio-visual services management company, and offers its services for TV productions, shows, theatres and studios.
The company was seeking a wireless intercom system for the production of prime-time TV programmes in a theatre at the Gran Via in Madrid. They opted for the LaON LT750 system together with 16 belt packs.
Using the LT750 system with only one repeater, Drago can cover the complete theatre with all team members having an uninterrupted connection to all 16 belt packs. Working in the 5 GHz UNII Band all LaON systems guarantee system stability even in large contested site environments or contorted buildings, like theatres.
The LT750 is the largest independent system in the LaON solution portfolio. It comes with a 1RU base station and offers up to 128 belt packs and up to 10 remote station connections. It also has an audio quality of 7.2 KHz and a latency of only 23 ms.
LaON's digital wireless intercom system is based on patented technology and offers the best audio quality with an excellent clarity by using the 5 GHz UNII Band, triple diversity - frequency, time and antenna, and frequency interference avoidance technologies.
LaON wireless intercom systems are distributed by Broadcast Solutions' branch Broadcast Products.
broadcast-solutions.de/en/
www.laon-tech.com
Top Related Stories
Click here for the latest broadcast news stories.