Broadcast News
26/01/2018
Creative Scotland Publishes Regular Funding Network 2018-21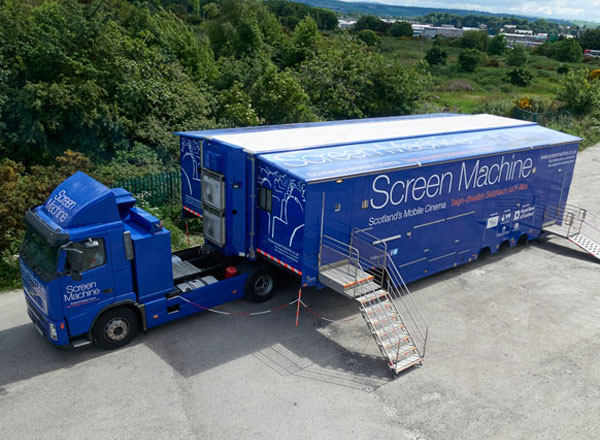 Creative Scotland has announced the Regular Funding network 2018-21, delivering three-year funding to a range of cultural and creative organisations throughout the country.
The network consists of organisations that produce, present and distribute work as well as development organisations which will support the arts and creative sectors in Scotland to strengthen their future health and resilience.
Following the Scottish Government draft budget settlement, which enables the existing budget to be maintained, the network is supported entirely through Scottish Government Grant in Aid funding of £99m in total, over three years, underpinned by an exceptional three-year budget commitment.
Creative Scotland has now announced the network of organisations that will receive Regular Funding for the three-year period, April 2018 to March 2021, following the conclusion of an open application process. The network consists of 116 organisations, of which 19 are new and 97 continue with three-year funding, across many areas of creative practice including craft, dance, literature, music, screen, theatre and visual art.
In addition to recent strategic reviews of both Theatre and Touring, Creative Scotland also announced plans to create a new £2m Touring Fund in 2019/20, with support from the National Lottery, to support performing arts organisations in reaching more audiences in more parts of Scotland.
Janet Archer, Chief Executive of Creative Scotland said: "I am pleased to announce the network of Regularly Funded organisations for 2018-21. This follows a welcome settlement from the Scottish Government in the recent draft budget enabling us to maintain the existing budget for Regular Funding. Regular funding provides three-year funding to a wide range of organisations which create, present and support excellence across craft, dance, literature, music, screen, theatre and visual arts, reaching out to all parts of Scotland and internationally.
"The network has been arrived at through a careful and thorough decision-making process involving staff across Creative Scotland and our Board. Regular Funding is a highly competitive application process where demand has once again, far outstripped available funding. While we can't support everyone, we seek to provide a range of different opportunities to access support across all of our funding routes, including Open Project and Targeted Funding.
"With this in mind, we are developing a new £2m Touring Fund for 2019/20, with support from the National Lottery, as part of our Targeted Funds. This will support touring companies to work with venues to grow audiences, offering a further alternative route to funding for performing arts organisations not included in the Regular Funding network."
All organisations who have previously benefitted from Regular Funding, but who are not part of the 2018-21 network, will be offered transition funding for six months to the end of September 2018. Five touring Theatre companies who are not recommended for the Network 2018-21 will receive 12 months' transition funding to take current funding levels to the end of March 2019. These organisations are Mischief La Bas, Catherine Wheels, Fire Exit, Rapture Theatre and Visible Fictions.
Details of the network of Regularly Funded Organisations and other routes to funding can be found here:
creativescotland.com
Top Related Stories
Click here for the latest broadcast news stories.