Broadcast News
25/01/2018
Weigel Selects TMD For Workflow Management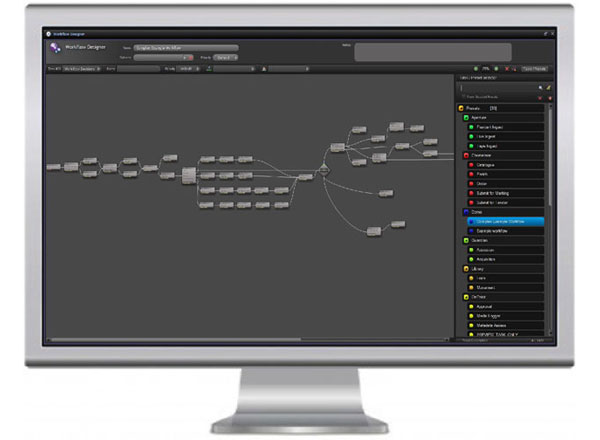 TMD has been selected by US media company Weigel Broadcasting Co. to deliver a new digital asset and workflow management system for improved operational efficiencies and business process management.
Based in Chicago, Weigel Broadcasting Co. operates multiple stations in several television markets, as well as popular networks MeTV, Heroes and Icons, Movies, and Decades that are distributed to more than 300 US television stations.
Weigel chose TMD to deliver a new central asset and workflow management system, installing the Paragon+ application for content management. It is designed for intelligent, media-aware workflows and runs on the Mediaflex-UMS platform. The service-oriented architecture supports interfaces to multiple external systems, delivering single point of contact workflow orchestration.
At Weigel, Mediaflex-UMS will interface with two existing program scheduling systems, playout automation, and provide rules-based management of multiple tiers of storage. The software will track new assets as they arrive, moving them to the appropriate level of storage (live servers, nearline and archive) and monitoring status such as quality control. TMD's Analytics dashboard will provide KPI metrics for resource and business planning.
Kyle Walker, VP of Technology at Wiegel, said: "Staff will be able to see the complete catalogue and the status of every item through a single user interface. Data will be consistent throughout the business for better searching and content utilisation, ensuring greater operational efficiency. The agile workflow engine supports air and kill dates in the metadata, so movement through the storage levels and deletion of content for which rights are no longer held will be fully automated, eliminating the need for staff to manually delete or move material. TMD and our team are working closely together to ensure that we get a modern, agile system that does what we want today and has the capabilities to scale as we continue to grow."
"The project at Weigel is a great opportunity for us to demonstrate the ease with which we can assemble interfaces, structures and software-defined workflows," added Paul Wilkins, Director of Solutions and Marketing at TMD.
"Our goal in developing Mediaflex-UMS is to build an agile, user-configurable platform for asset and workflow management, designed to provide rich functionality that scales from small work group solutions, for major media companies like Weigel and global media operations offering both on-premise and cloud solutions."
tmd.tv
Top Related Stories
Click here for the latest broadcast news stories.