Broadcast News
02/01/2018
2018 HPA Tech Retreat Schedule Announced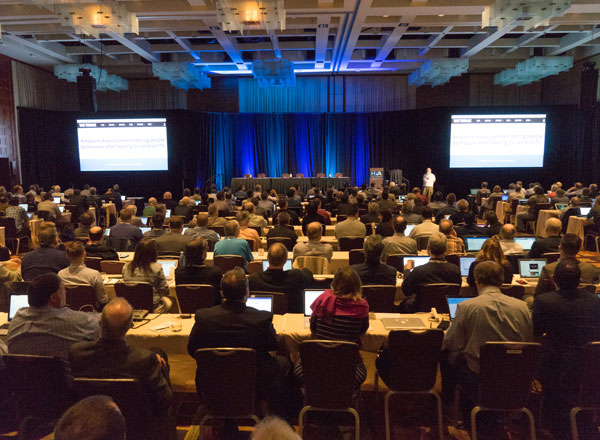 The Hollywood Professional Association (HPA) has published the schedule for the 2018 HPA Tech Retreat, which takes place between 19 – 23 February.
The Tech Retreat is an opportunity to meet and engage with well-known and emerging leaders in engineering, technology, creativity and business. This year, the event heads to a new venue – the JW Marriott Resort & Spa in Palm Desert, CA.
The retreat features five days of sessions, demonstrations and events including the separately ticketed HPA Tech Retreat eXtra (TR-X), to deliver a forward-looking perspective on a continually evolving industry. Over the course of the week, aspects of production, broadcast, post production, distribution and related endeavours for the media and entertainment landscape will be explored.
TR-X returns for its second year, this time focusing on Artificial Intelligence and Machine Learning in a half-day session on Monday 20 February. The Tuesday SuperSession, moderated by HPA past president Leon Silverman and HPA board member Jerry Pierce, kicks off the official Tech Retreat.
Wednesday through Friday sees back-to-back sessions and panels, under the direction of program maestro Mark Schubin, while a range of breakfast roundtable discussions led by industry experts take place on Wednesday, Thursday, and Friday morning. The Innovation Zone returns Tuesday through Thursday, presenting the opportunity to explore emerging and innovating technologies from almost 60 companies at the vanguard of the industry, with a special focus on VR/AR.
Mark Schubin, Program Maestro of the HPA Tech Retreat, said: "This year's program might be the best ever, covering everything from 'fake news' to direct-view screens in movie theaters. And that's not counting live VR, eSports, Pixar's approach to worldwide cultural differences – everything from cinematographers to consumer electronics."
Seth Hallen, president of the HPA, added: "The HPA Tech Retreat is the de facto standard for in-depth exploration and thought provoking discussion for the technologies and trends impacting the media landscape. Once again, the program committee for the Super Session, the TR-X committee and our resident genius Mark Schubin have outdone themselves. It is at the HPA Tech Retreat that we meet and understand the rapidly changing world in which we live and work."
The 2018 HPA Tech Retreat is a limited attendance event. Registration is now open, and both day passes and full conference passes are available. As the event is expected to sell out, onsite registration is not allowed. Registration includes conference sessions, breakfast roundtables, demo room, some meals, and social events. TR-X is an additional registration and fee.
hpaonline.com
Top Related Stories
Click here for the latest broadcast news stories.