Broadcast News
08/09/2017
HPA Opens 2018 Tech Retreat Call For Papers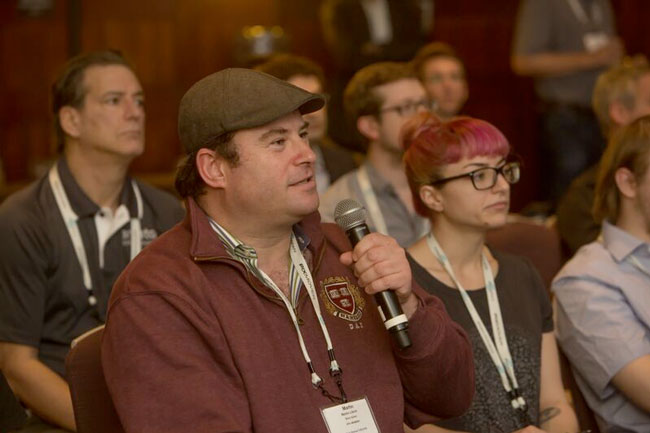 The Hollywood Professional Association (HPA) has opened the call for proposals for the 2018 HPA Tech Retreat. The event will take place 19 – 23 February, 2018, at the JW Marriott Desert Springs Resort & Spa in Palm Desert, California.
Call for Proposals: Main Programme
The main program presentations, which are reserved for marketing-free content, take place from Wednesday, 21 February to Friday, 23 February, after TR-X (Tech Retreat eXtra) and the supersession on Monday and Tuesday, respectively.
According to program maestro Mark Schubin: "For the main program, anything related to moving images and associated sounds [is fair game], including (but not limited to) alternative content for cinema, bit-rate reduction, contrast-sensitivity, digital rights management, energy use for HDR TV sets, forensic analysis, gigapixel imaging, higher frame rates, immersive sound, just-valuable-differences, kleptomania in distribution, long GOPs in an era of rapid changes, multi-language subtitling, near-field communications, open-source processing, psychophysics, quantum entanglement for zero latency, reclining seats in cinemas, soundfields, terabit transmission, ultra-high-whatever, virtual reality, wider color gamut, x-rays in 8K, young interpupilary distances, and zoom lenses for 32K imaging. So are haptic, olfactory, and gustatory applications."
Proposals for main program presentations are short and informal and must be submitted by the proposed presenter. Presentations are typically of half-hour duration, including set-up and Q&A (if any). Longer or shorter presentations can sometimes be accommodated. Panels are typically longer, and submissions for panels should include the panelists and moderator (arranging panelists and moderators is the presenter's responsibility).
The deadline to submit main program proposals is the end of day on Friday, 27 October 2017. Proposals should be sent directly to Mark Schubin at
tvmark@earthlink.net
. In the event a submission is not promptly acknowledged, submitters should contact Mr Schubin to confirm receipt. Decisions are expected by the beginning of December.
Call for Proposals: Breakfast Roundtables
Breakfast roundtables commence at 7.30am during the retreat.
Schubin continued: "The breakfast roundtables can include marketing information, and table moderators are free to teach, preach, inquire, ask, call-to-task, sell, or do anything else that keeps conversation flowing for an hour."
The HPA Tech Retreat roundtables offer attendees and experts the chance to dig in and converse on important topics. There is no vetting process for breakfast roundtables. No retreat registration discount is conveyed by moderating a breakfast roundtable, and all breakfast roundtable moderators must be registered for the retreat.
Proposals for breakfast roundtables may only be submitted by their proposed moderators to Mark Schubin at
tvmark@earthlink.net
. Opportunities to present a breakfast roundtable are competitive, and spots fill quickly. Even though there is no deadline, once the maximum number of tables is reached (32 per day), no more can be accepted. Proposals should include the desired day(s) and the desired topic(s).
Further details for the 2018 HPA Tech Retreat will be announced in the coming weeks, including supersession topics, TR-X focus, and Innovation Zone details, as well as seminars and meetings held in advance of the Tech Retreat.
www.hpaonline.com
(JP/LM)
Top Related Stories
Click here for the latest broadcast news stories.