Broadcast News
14/12/2017
SGO To Support Spanish Short Film Project 'The Shortest Day'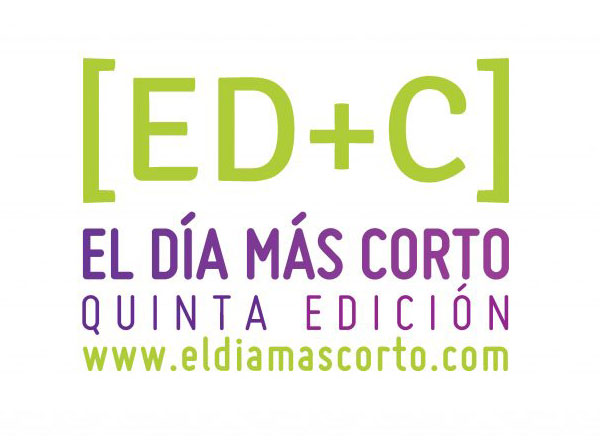 Next Thursday, 21st of December, on winter solstice, will take place the traditional celebration of spanish short film called "The shortest day - [ED + C]". Already the fifth feast in a row will be launched by The Spanish Short Film Coordinator, in a collaboration with Spanish Ministry of Culture, The Cervantes Institute, National Film Archive, Film Academy, Federation of the Municipalities and Provinces (FEMP), and with the support of SGAE Foundation, Movistar+, Jameson Notodofilmfest and SGO among others.
The [ED + C] is an open and FREE event that aims to disseminate the Spanish short film, one of the most outstanding manifestations of spanish culture. The project aspires that on the shortest day of the year thousands of people get to enjoy of the enormous and talented Spanish short film production anywhere where there is space for a screen: private homes, public institutions, hospitals, schools, universities, cinemas and bars.
SGO's CEO Miguel Angel Doncel said, who believes that short film is the path for many new artists in this industry, said: "We are pleased to become a part of this amazing puzzle. The fact that short film is being neglected in many ways, gives us an obvious reason to support beautiful projects as The Shortest Day . Assisting the short films today, means a contribution to a solid growth of entire audiovisual industry tomorrow."
Anyone can form a part in this already traditional spanish short film celebration absolutely free of charge by organizing projections for their friends, neighbours, students, etc. All one needs to do is to register to
eldiamascorto.com
, in order to access to more than 250 short films and organize a projection on December 21st, 2017.
In this years' edition a tribute will be paid to Spanish screenwriter and film director Daniel Sánchez Arévalo with a sample of his best short films. Also Higher School of Cinema and Audiovisuals of Catalonia (ESCAC) will be honored with a compilation of its most outstanding works.
The Shortest Day, which last year counted with more than 30.000 spectators and 350 film projections, will not be only celebrated in Spain; Last year 15 different foreign countries participated in the feast: Mexico, USA, Nicaragua, Peru, Brasil, Uruguay, United Kingdom, Luxembourg, France, Italy, Czech Republic, Sweden, Australia, Philippines and Thailand.
Top Related Stories
Click here for the latest broadcast news stories.