Broadcast News
17/10/2017
Maverick TV Selects Canon For Reality Series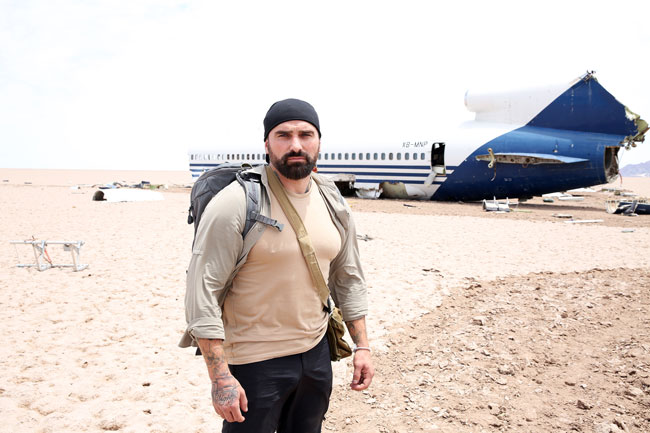 Maverick TV has utilised a Canon kit on the new reality television series Escape for Channel 4.
Maverick TV selected a range of Canon's broadcast equipment as it headed into a variety of inhospitable environments for reality show Escape. The team relied on kit including the CN-E18-80mm T4.4 L IS KAS S cine servo and CN7x17 KAS S E1/P1 lenses, as well as the EOS C300 Mark II and XF205 cameras, as they filmed in locations such as jungles, deserts, mountains and frozen tundra.
A five-part reality series, Escape drops a group of highly skilled engineers, guided by former special forces operative Ant Middleton, into catastrophic scenes. From there, the team must use their expertise and ability to operate in the most challenging conditions to find their own way to safety. The nature of the programme meant that the crew was limited on what it could take on the journey, and needed to be mobile once in the challenging locations they would be shooting in.
Director of Photography Daniel Etheridge said: "We wanted to use high end cameras and lenses, but shoot things that were raw, gritty and in the moment. In my line of work, I need to focus fully on capturing what's going on around me, as there are no second chances.
He decided to pair Canon's CN7x17 lens with the main actuality cameras, and then swapped to the CN-E18-80mm when shooting shoulder-mounted for long periods. "Canon's new cine servo lens is lightweight and ergonomic, so you can run around with it, but it still has a big punchy feel," he continued. "It was a big help throughout the shoot because it meant we could continue to use the main camera, but create a more user-friendly ENG-size set-up.
"We chose the C300 Mark II mainly to use at night-time, because it's fantastic in low light, but we also captured beauty shots with it during the day as it fits perfectly onto a gimble or crane. The XF205 is so useful to have on a shoot like this as it's compact, rugged and broadcast quality, so you can just grab it and run. It means you can stay with the action, although on one occasion I noticed we'd strayed a little too close to an eight-foot crocodile."
www.canon.co.uk
www.canon.ie
(JP/MH)
Top Related Stories
Click here for the latest broadcast news stories.