Broadcast News
06/10/2017
RED Digital Cinema Unveils MONSTRO 8K VV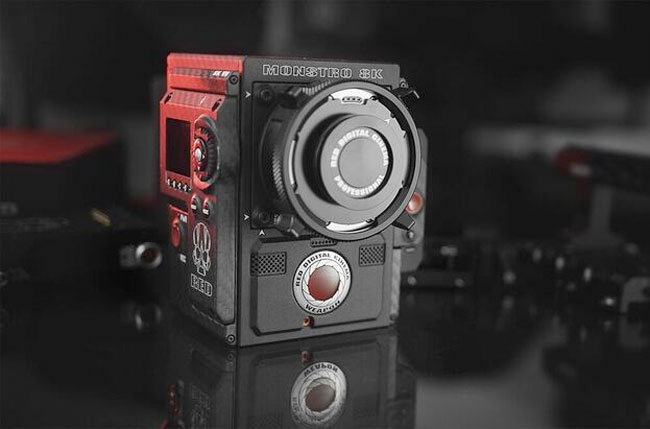 RED Digital Cinema has unveiled the MONSTRO 8K VV – a new cinematic full frame sensor for WEAPON cameras.
With enhancements in image quality (including dynamic range and shadow detail), MONSTRO is said to be 'a step beyond' the DRAGON 8K VV sensor. This newest camera and sensor combination – WEAPON 8K VV – offers full frame lens coverage, captures 8K full format motion at up to 60fps, produces details 35.4-megapixel stills and delivers fast data speeds, up to 300 MB/s.
Similar to RED's other DSMC2 cameras, WEAPON shoots simultaneous REDCODE RAW and Apple ProRes or Avid DNxHD/HR recording and adhere's to the company's dedication to OBSOLESCENCE OBSOLETE. This is a core operating principle that allows current RED owners to upgrade their technology as developments are unveiled and move between camera systems without having to purchase all new gear.
MONSTRO 8K VV will replace the DRAGON 8K VV in RED's line-up. Customers that had previously placed an order for a DRAGON 8K VV sensor will be offered this new sensor. New orders will start being fulfilled in early 2018.
Jarred Land, president, RED Digital Cinema, said: "RED's internal sensor program continues to push the boundaries of pixel design and MONSTRO is the materialization of our relentless pursuit to make the absolute best image sensors on the planet. The Full Frame 8K VV MONSTRO provides unprecedented dynamic range and breath-taking colour accuracy with full support for our IPP2 pipeline."
The new WEAPON will be priced at £70,785 (€80,220) for the camera BRAIN, with upgrades for carbon fibre WEAPON customers available for £26,265 (€29,770).
www.red.com
(JP/LM)
More Broadcast Cameras and Camera Equipment Stories