Broadcast News
27/09/2017
Abi Atkinson Added To LS Productions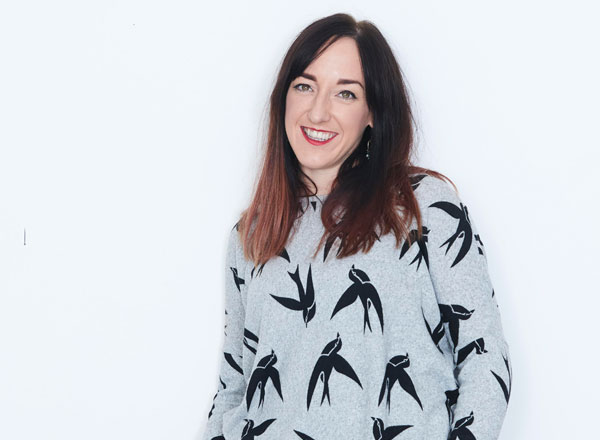 The UK's largest full-service production company, LS Productions, has opened the doors to LS Productions Manchester – its dedicated new hub for shoots in the North of England.
Since its expansion to a UK-wide service in 2015, LS has produced commercials and photo shoots in Manchester, Birmingham, Liverpool, the Lake District and Northumberland. The new office in Salford will provide a mid-way base for their stills and motion shoots in the north to complement their offerings in both Edinburgh and London. The launch will also see them become the only stills and motion service production company in the north of England to offer location scouting and management as well as service production.
Marie Owen, Founder and CEO of LS Productions, said: "We're very excited to be putting down roots in this area of the UK. This new base will help support all of the exceptional facilities we have established in Scotland and make them more accessible for existing and potential clients who want to take advantage of locations outside of London. Manchester will just be a new place to engage with our unrivalled and untapped resources."
To head up LS Productions Manchester, the team welcomes senior producer Abi Atkinson. With 13 years of experience in the industry and a strong knowledge of Manchester as a hub for British production, Abi is well-positioned to highlight the many aesthetic and practical possibilities available to film-makers in the North of England.
Abi Atkinson, Producer at LS Productions Manchester, said: "Manchester has always been a key media hub, particularly for broadcast which means there are endless resources available for film-makers and photographers here. It's also extremely well connected to most of the surrounding northern cities – and packed full of the most amazing places. I'm really excited to be joining the team at LS Productions and am looking forward to showing what the north can actually offer besides the obvious stereotypes – there is nothing better than a northern cuppa though!"
Marie Owen, Founder and CEO of LS Productions, continued: "Abi has an outstanding knowledge of production in the UK and we know she will bring the same care and passion to every job that goes through Manchester that we bring to the work we do in Scotland," adds Marie. "Whilst we may be in different offices day to day, we're going to be working very closely together and we're all thrilled to have Abi on board."
Over the past two years, LS has been building up a dedicated locations library in the north of the UK that will provide the same exhaustive knowledge and unrivalled database that the library in Scotland contains.
lsproductions.com
Top Related Stories
Click here for the latest broadcast news stories.