Broadcast News
24/10/2019
LS-Wing To Give Professionals Access To OSC Hardware Controller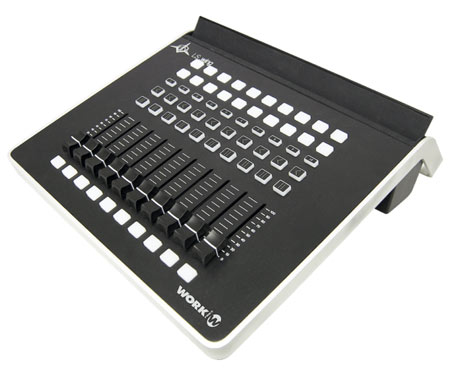 LS-Wing is to revolutionise the lighting industry by giving professionals access to an Open Sound Control (OSC) hardware controller.
Making its US debut at LDI 2019 in Las Vegas, LS-Wing can send OSC commands via ethernet networks to any device or software controlled by the OSC protocol. What's more, it can also use ethernet networks to send UDP/IP commands, making it compatible with virtually every lighting, music, video and media server software in use today.
The launch of LS-Wing brings huge versatility to the lighting market because it can be configured in a variety of different modes to suit different applications. Developed as a 3 In 1 product, LS-Wing can be a straightforward fader wing, an OSC hardware controller or a standalone MIDI console for any device that accepts MIDI control via USB. A total of four USB ports are provided, including a USB-B port, making it easy to connect to MIDI devices and charge smartphones and tablets.
In all three modes, LS-Wing has a built-in ArtNet/sACN to DMX converter node offering two Direct DMX universes. WORK PRO's existing LightShark products - the LS-1 and LS-Core – already offer two Direct DMX universes via an XLR connector, so by adding LS-Wing it is very easy to double the number of Direct DMX universes available to each console.
www.lightshark.es
Top Related Stories
Click here for the latest broadcast news stories.