Broadcast News
08/09/2017
Autoscript Win BIRTV Award For WinPlus-IP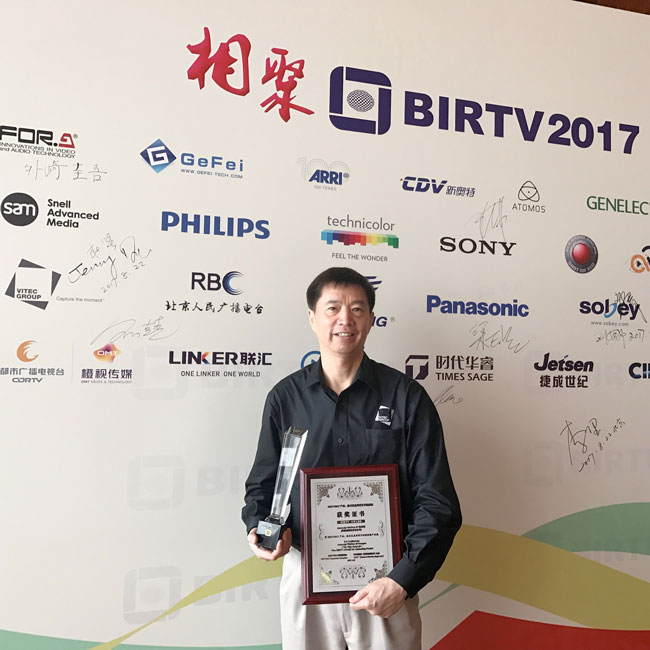 Autoscript has been awarded the BIRTV Award in the Outstanding Product category for its Intelligent Prompting solution, WinPlus-IP.
WinPlus-IP is an updated version of Autoscript's WinPlus teleprompting software that includes new functionality and features enhancing ease of use.
Intelligent Prompting is a completely IP-enabled teleprompting solution. Launched at the 2017 NAB Show in April, Intelligent Prompting was introduced to the Asia-Pacific market at the 2017 Beijing International Radio, TV and Film Exhibition (BIRTV) in Beijing, where it was presented with the BIRTV award.
Intelligent Prompting's IP-enabled prompting workflow allows opportunities for broadcast operations to collaborate across geographies and provide cost-effective resource allocation. One operator can control the script in multiple locations and instantly switch control to another operator anywhere in the world when necessary. Likewise, IP connectivity provides redundancy, since a second master software application can be installed and then take over control as required.
Intelligent Prompting is driven by the WinPlus-IP software, which builds on existing procedures in WinPlus, such as shortcut keys and layouts, while including improvements to the software's ease of use, such as clearer menu structures and added functionality. The software's user interface includes a device-status tool to enable monitoring and management of all Intelligent Prompting devices on the network. These new features ensure that broadcasters avoid the downtime and errors associated with learning a new system and benefit from simple, centralised management of all devices.
"The BIRTV award for Intelligent Prompting is a tremendous honour. It reflects the great care taken by our engineering teams to design every component of the solution around an IP-enabled workflow that's both reliable and flexible, with a scalable architecture that supports users at any stage in their transition to IP operations," said Ginny Grove, Product Marketing Manager, Autoscript. "This award is just the latest validation of our market leadership in APAC, where Autoscript is an established and trusted brand. In fact, our solutions are in use by every major TV station and broadcaster in China, including CCTV and Hunan TV."
Image: Jerry Du, manager of Videocom's China office, shown with the BIRTV Outstanding Product Award.
www.autoscript.tv
(JP)
Top Related Stories
Click here for the latest broadcast news stories.