Broadcast News
17/08/2017
Shure To Exhibit At Plasa 2017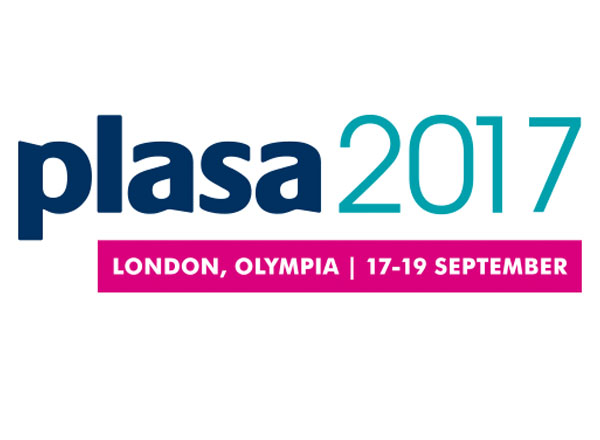 Shure has announced that it will be returning to the PLASA show September 17-19 at Olympia London, where it will showcase its comprehensive line of digital wireless systems and participate in the traditionally well-attended PLASA seminar program.
Tuomo Tolonen, Shure UK's Pro Audio Group manager and RF expert, will discuss how to prepare for the loss of the 700MHz RF band, which is being auctioned in May 2020, and will no longer be available for wireless microphone and in-ear monitoring system use.
Shure now offers several digital wireless systems to meet a variety of budgets. The entry-level GLX-D Advanced system, mid-tier QLX-D and ULX-D, and the flagship Axient Digital wireless system will all be available for demonstration at the Company's exhibition stand at PLASA (G40).
Launched earlier this year, Axient Digital incorporates a newly designed minimal-latency digital RF engine that builds on the benefits of Shure's previous industry-standard UHF-R, ULX-D, and Axient wireless systems. Axient Digital offers a wide 184MHz tuning range with high channel density and advanced automatic RF interference detection and avoidance features that will be familiar to users of the original Axient system.
The scalable, networkable system includes a universal receiver, available in dual and quad-band versions (AD4D/AD4Q), which works with two different transmitter types: the AD series and the Showlink-enabled ADX series. The latter range includes the discreet ADX1M, the world's first micro-bodypack with an internal, self-tuning antenna, addressing many of the key performance compromises of traditional bodypack designs. All of the AD and ADX series transmitters will be shown at PLASA, with the system's dual and quad-band receivers and associated batteries and charging units.
While retailing at a lower price point, GLX-D Advanced also incorporates automatic frequency management technology, offering users a much higher channel density than traditional analogue RF systems — a feature that will become more useful in the coming years, as RF frequency ranges available for wireless use become more restricted.
Tuomo Tolonen said: "Digital wireless microphone systems have come of age — and not a moment too soon. Access to clean, interference-free wireless frequencies is going to become increasingly difficult for the events and live entertainment industries over the next few years. And yet, just as this is happening, wireless systems are more in demand than ever — you only have to look at what's happened to the average wireless channel count at West End shows over the past few years, or how wireless technology is being used at corporate events now. There's a real need for systems that can reliably run greater numbers of channels in much smaller slices of the RF spectrum.
"Fortunately, digital wireless systems can square that circle pretty effectively, which is why we're focusing on them extensively at PLASA, and in the seminar I'm delivering at the show on the coming spectrum access restrictions and how to prepare for them. The 700MHz band spectrum auction might not be happening for three years, but as everyone knows from the first Digital Dividend process, the time to prepare is now."
For more about Axient Digital and GLX-D Advance, go to
shure.co.uk/axientdigital
and
shure.co.uk/glx-d-advanced
.
Top Related Stories
Click here for the latest broadcast news stories.