Production News
04/08/2017
BBC Announces New Religion And Ethics Commissions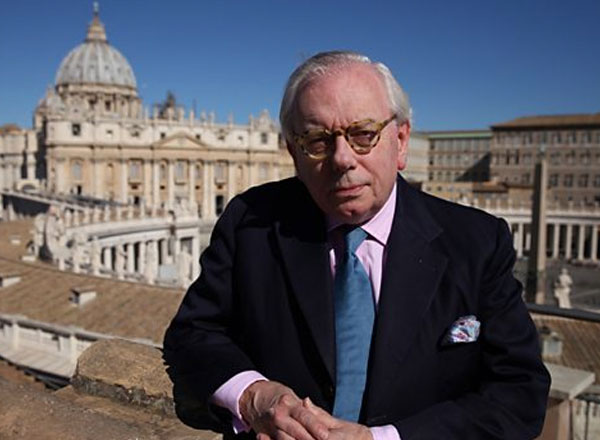 The BBC has announced new religion and ethics programming for 2017 across BBC One and Two.

On BBC One, Earth's Sacred Wonders (3x60), explores how faith and religious belief have driven people to extraordinary acts of creativity. Each film will look at how humans have built the most awe-inspiring buildings and used the most stunning natural surroundings as places of worship.

Also on BBC One, a new strand of five films (5x40) a year explores faith and ethical issues in all the major religions: Christianity, Hinduism, Islam, Judaism and Sikhism and hears from a range of voices to explore issues of faith and ethics in stimulating and contemporary new ways.

The new strand provides an exciting platform to new talent both on and off screen and an opportunity for promising new directors to work alongside established film-makers. The first two commissions to be announced are The Hotel For Refugees, a heart-warming film about a small Irish Catholic community grappling with the impact of the arrival of Syrian refugees and The Jews Of Canvey Island, which follows the North London Hasidic Jewish community as they relocate from urban Hackney to the greener pastures fields of Canvey Island in Essex in search of more affordable housing.

Through the prism of personal experience, The Pilgrimage (3x60, BBC Two) explores how relevant the medieval rites of pilgrimage are in today's society by following a group of famous faces - Neil Morrissey, Debbie McGee, Heather Small, Ed Byrne, The Reverend Kate Bottley, Raphael Rowe and JJ Chalmers - as they join thousands of other pilgrims on the epic route through the Spanish landscape. Their own personal journeys offer a unique chance for reflection on their own individual perspectives on questions of faith, ethical and spiritual issues.

Also on BBC Two, to mark the 500th anniversary of Martin Luther nailing his 95 Theses to the doors of All Saint's Church in Wittenberg, the renowned historian David Starkey tells the story of the Protestant Reformation. Starkey reveals how and why Luther's simple act of defiance would gain such momentum, and explores the consequences of his actions – both on the Christian faith, and on society at large.

Tom McDonald, Head of Commissioning, Natural History and Specialist Factual said: "Religion is at the heart of our offer in Specialist Factual - we're committed to growing our reputation for bold and contemporary ideas which bring religion content to the broadest possible audience. Each of these titles, in different ways, explores how the challenges of modern life and questions of faith intersect with surprising, moving and often uplifting results."

Fatima Salaria, Commissioning Editor, Religion said: "Earth's Sacred Wonders will be a powerful and inspiring exploration of the creative force of belief. The series will reveal true stories of how personal belief and faith can often be so intimate even in epic and grand surroundings.

"In our new faith films, I'm excited to be working with and nurturing new talent on and off screen. These films are a great way to access fresh new ideas and to play with form and content.

"I am also committed to marking and shining a light on key areas of our shared religious history and I am thrilled historian David Starkey is returning to BBC Two with Reformation.

"My ambition for The Pilgrimage is to show how a group of well-known faces, taken out of their comfort zone, discover what their faith means to them as they walk in the footsteps of ancient pilgrims."
Top Related Stories
Click here for the latest broadcast news stories.