Broadcast News
26/07/2017
KOWA Anamorphic Evolution Lenses By P+S TECHNIK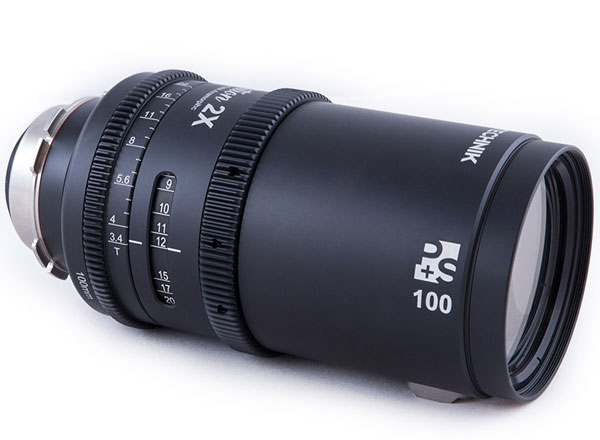 P+S TECHNIK have announced the remake of the vintage KOWA Anamorphic lenses, with sample lens to be displayed at NAB Show.
The P+S TECHNIK Anamorphic Evolution lenses are based on the original optical design of the KOWA Anamorphic and the P+S TECHNIK's sturdy, but rehousing for KOWA Anamorphic lenses.
The original KOWA Anamorphic prime lenses have been produced until the 1970s and usually for four different primes are available: 40mm, 50mm, 75mm, 100mm.
Alfred Piffl, founder of P+S TECHNIK, said: "We got the feedback that the original focal range is limited, so we added two additional focal length, a wide-angle and a telephoto 135mm, which match the Look of the original set. So we named them Evolution lenses.
"We aim to offer the cinematographer professional products to tell stories - (e)motion pictures - whether published on silver screen, television or video stream. CinemaScope or wide screen is a wonderful format visualizing stories."
Genuine Anamorphic Look
The look and bokeh of the Evolution lenses is matches the genuine anamorphic look of the original lenses. The optical design of the Evolution lenses is based on original optical design and the front anamorphic principles. They are low in contrast and warm in color and can be made to flare. The Evolution lenses can also expand original lens sets or complete sets that miss the 100mm.
The lenses are built in a compact, lightweight housing with modern cam driven internal focus mechanics. The focus throw has changed significantly compared to the originals. The Evolution lenses offer a 200° angle on the focus ring and a 100° on the aperture ring.
Anna Piffl, sales manager at P+S TECHNIK, added: "Of course mod 0.8 gears and the same position of the gear rings throughout the set integrates them well in the modern production environment."
The 80mm front diameter offers ease-of-use of a clip-on matte box and a 77mm thread was added for use of screw-in filters. That makes them ideal anamorphic lenses for handheld, Steadicam or drone camera work.
In addition, the Evolution lenses are equipped with an IMS exchange mount, standard mount is PL, optionally available are EF and E mount.
P+S TECHNIK, renown Germany-based manufacturer of professional opto-mechanical cine equipment since 1990, gained worldwide recognition for their expertise in servicing, rehousing and rebuilding lenses. They rehouse hundreds of Cooke Pachro, Schneider Cine Xenon, Kinoptik, Super Baltar vintage cine lenses as well Leica R and Canon FD and K35 lenses.
pstechnik.de
More Broadcast Cameras and Camera Equipment Stories