Broadcast News
13/06/2017
Main Programme For 2017 HPA Tech Retreat UK Announced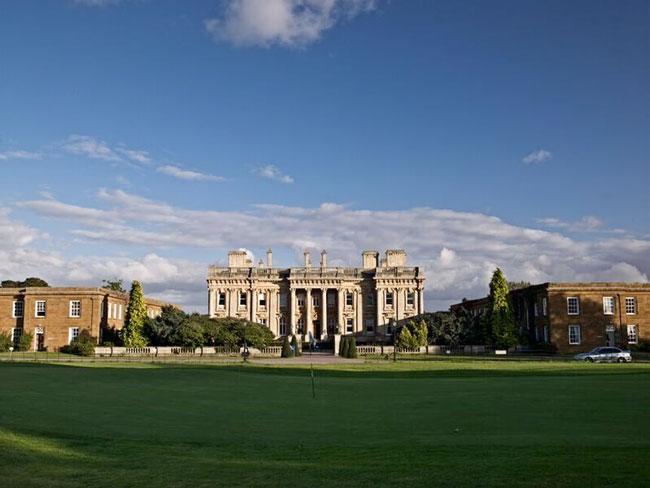 The Hollywood Professional Association (HPA) has released the main programme for the 2017 HPA Tech Retreat UK. This year's event takes place at Heythrop Park, Oxfordshire, from 11 – 13 July.
Main programme speakers over the three days include:
• Tom Burns of Dell EMC, SVP, Networking
• Paul Charleston of BT Media & Broadcast, Technical Consultant
• Matt George of Equinix, Subject Matter Specialist: Broadcast, Digital Media, Cloud Technology & Interconnection
• Mark Harrison, Managing Director of Digital Production Partnership (DPP) and Andy Wilson, Head of Business Development of DPP
• Neil Hatton of UK Screen Alliance, CEO
• Chuck Parker of Sohonet, CEO
• Emma Perry of BAFTA, Head of BAFTA Media Technology
• Richard Reid of Discovery Communications, Vice President, Platform Services
• Gurpy Saini of Avid Technology, Solution Integration Architect at Avid
• Matt Stagg of EE, Head of Mobile Video
• Richard Welsh of Sundog Media Toolkit Ltd, CEO
• Gareth Williams of YellowDog Limited, Founder
• Darren Woolfson of Pinewood Group Ltd, Group Director of Technology.
The conference programme is set out into sections addressing topics including State of the Industry, Connectivity, Cloud, Artificial Intelligence (AI), High Dynamic Range (HDR), and Interoperable Master Format (IMF).
The State of the Industry sessions include review and trend analysis from the Digital Production Partnership, the Consumer Electronics Show and updates on the post, visual effects and animation sectors from UK Screen Alliance.
Sessions in Connectivity include 'Cellular Solutions for Next Gen Production Pipelines', 'Streaming Onset Workflows', 'Can Remote Collaboration Revolutionise the Production Process?'
Cloud sessions include 'Practical Uses of Cloud Applications', 'The Storage Launderette' and 'Discovery Networks Cloud Migration'.
In the AI sessions, topics include 'Creative AI Democratises Content Creation', 'Learning from Machine Learning', 'How Machine Learning Can Tackle Media and Entertainment's Big Data Problem', and 'Machine Learning for Image Processing', as well as a panel overview of AI.
HDR and IMF sessions include 'HDR as a Leading Aesthetic', 'HDR OB over IP', 'Better, Faster, Cheaper and Lighter – Now It Is Possible...', 'IMF For Masters Delivery and Archiving', and 'Deploying IMF at Scale'.
For the full programme and speaker details, visit
www.hpatechretreatuk.org
.
The HPA Tech Retreat UK begins at 1pm on 11 July, with TR-extra (TR-X), a separately ticketed session focused on a specific topic. This year's TR-X is dedicated to virtual, augmented and mixed reality (VR/AR/MR). In addition, the Supersession on Wednesday, 12 July will discuss 'The Format Explosion' and features Eric Pearson, Post Supervisor for Home Entertainment at Pixar Animation Studios on 'The Versioning Explosion'; the team from Planet Earth II on 'Predicting the Explosion in Advance'; and speakers from Lost in London on 'Exploding the Format', among others.
Attendees will also have the opportunity to engage directly with the latest technologies, services, and workflows in the Innovation Zone, while expert-led breakfast roundtables and integrated networking events run from morning into night.
Seth Hallen, President of the HPA, said: "One look through the outstanding submissions, and it became apparent that engagement in the HPA Tech Retreat UK has taken hold in just our second year. Experts, companies and organisations submitted panel concepts and will be on hand to share their perspectives. I commend the work that Richard and the committee has put into creating three days of solid information and connection. I can hardly wait to get back to Heythrop Park and see what transpires over these three days."
Richard Welsh, co-chair of the HPA Tech Retreat UK, commented: "In addition to the diligent work of the programme committee, we received an influx of truly outstanding submissions to our Call for Proposals. As the programme took shape, we began to see a genuine breadth and depth to the presentations that are of keen interest to attendees. You'll hear thought leaders talking about key trends and developments and then everyone is invited to continue the discussion over drinks and dinner. It is this informal but productive sharing of knowledge which makes the Tech Retreat unique."
Barbara Lange, Executive Director of SMPTE and HPA, added: "Our industry is inventing and setting the pace for advanced technologies like Artificial Intelligence and Machine Learning. And of course, the advancement of VR, HDR, and IMF continue to be of critical importance to content creation. The best way to continue to be informed is to put several of the most interesting, innovative and smart people together – both as speakers and delegates – and explore and learn where we are on these critical topics. The HPA Tech Retreat UK is a uniquely engaged opportunity to do just that."
Further information, including registration for the HPA Tech Retreat UK, can be found via the HPA
website
.
www.hpaonline.com
www.smpte.org
(JP/LM)
Top Related Stories
Click here for the latest broadcast news stories.