Broadcast News
24/05/2017
Sir Roger Moore At Elstree Studios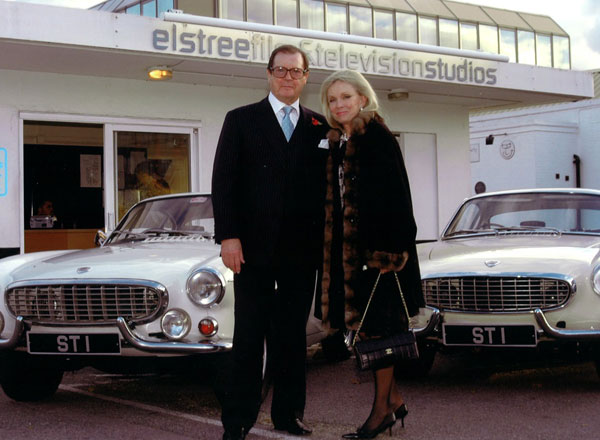 This year Elstree Studios will hold a celebration for the production The Saint made in the 1960's at the iconic Elstree Studios.
Commenting on the recent death of Sir Roger Moore, Roger Morris, Managing Director of Elstree Studios, said: "We are saddened to hear the news of Sir Roger Moore's passing. We were looking forward to welcoming back Sir Roger to celebrate the anniversary of The Saint at Elstree Studios this year. We already have a plaque locally and a neon saint sign hanging high on Stage 7."
Sir Roger spent seven years filming the television series, The Saint, at Elstree Studios in the 1960's where he filmed 118 episodes of The Saint. This made it the longest-running series of its kind on British Television in line with the Avengers, also filmed at Elstree Studios. Sir Roger also made the films Crossplot and The Man Who Haunted Himself.
In 2006, Sir Roger Moore returned to Elstree Studios for a ceremony to see a plaque unveiled in his honour, 35 years after his career took off. Elstree was then part of the Associated British Picture Corporation (ABPC) where the series was filmed from 1962 to 1969.
At the event Sir Roger said: "I'm grateful for this plaque. It is going to be moved to Borehamwood High Street, which was used all the time in The Saint. It was meant to be the Champs Elysees, but all they did was flip the film - they forgot about the London buses. I just want to be assured that it will be high enough that dogs can't reach it, because the critics have been doing it to me for years."
Chairman of Elstree Studios Morris Bright said: "Roger Moore was an integral part of the success of Elstree Studios. The success of that show not only catapulted him in his career but cemented the studio as a legitimate place to film. We will miss him a great deal. He was a wonderful man and he leaves behind a great legacy on screen."
Paul Welsh, local Film Historian, remembers: "I was very lucky to invite Sir Roger back to Elstree Studios in 2006 when we unveiled a plaque in his honour. We gathered various old stars together including Producer Robert Baker and some of the crew who had worked on The Saint at Elstree Studios in the 1960's. The Saint launched Sir Roger into his international stardom where he went on to do James Bond. He never took himself or showbiz seriously and was a practical joker on set. He was a lovely man and a real gentleman."
Robert Baker, Producer of The Saint, recalls: "Roger accepted the role of Simon Templar and the rest is history. That it became a great success was largely down to him. In all my experience, I've never worked with a more professional, hardworking, more sincere actor. He also regularly played practical jokes on set, and praised him for his recent work with Unicef, the United Nations children's charity."
The original Saint cars are regular visitors to Elstree Studios.
elstreestudios.co.uk
(MH/LM)
Top Related Stories
Click here for the latest broadcast news stories.