Broadcast News
31/01/2017
Elstree Studios Yearly Review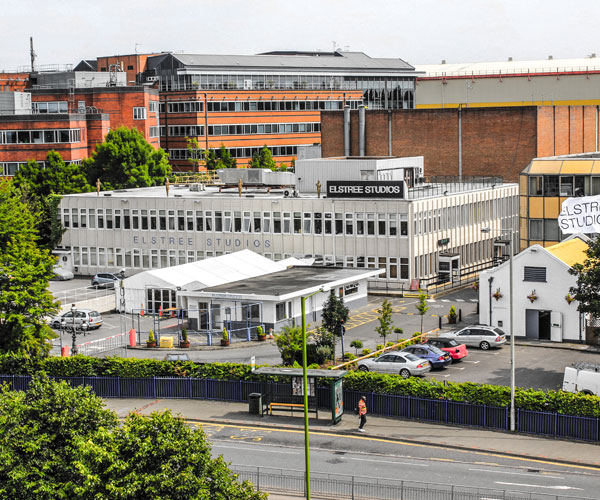 2016 has been described as an "exciting year" for Elstree Studios, which became home to a diverse range of productions, from high end drama, feature films, tour rehearsals, commercials, reality shows and panel shows across all genres.
In its yearly review, Elstree Studios said that was proud to be the home of £100 million acclaimed Netflix-original series, The Crown. Produced by Left Bank Pictures and directed by award winning Stephen Daldry, the Crown won Best TV Drama and Best Actress for Claire Foy at the Golden Globes.
Kudos was back for season 2 with sci-fi drama, 'Humans'. To quote Digital Spy, "Humans was Channel 4's biggest drama hit of the past 20 years". Humans 2 returns on AMC on Monday February 13th.  
Kudos 'Grantchester' 3 was also based at Elstree Studios. There was "Grantchester" Christmas special aired on Christmas Eve. Season 3 will be aired later in 2017.  
"Strictly Come Dancing" is probably the UK's most popular audience show. 13.6 million viewers tuned in to watch 2016's winner, Ore Oduba, pick up the glitter ball trophy. This was 3.6 million ahead of last year's high. The Elstree Studios, George Lucas Stage 1 is the studio of choice for Strictly, the Stage is also used for productions such as "A League of Their Own" and BBCs "The Voice" live shows. TV technical facilities are provided at Elstree Studios Stage 1 by BBC Studioworks who have built a superb multicamera production gallery linked with sound and vision suites.  
In stages 8 and 9, BBC Studioworks have also built TV Galleries and they are used for an array of top TV productions including "The Chase", "Pointless", "Room 101", "Virtually Famous", "Celebrity Juice" and many more.  
Star Wars producer Rick McCallum was back at Elstree Studios for a shoot with Bentley Magazine. Rick called Elstree Studios a 'home from home.' It is where he had an office for 20 years. Rick told Bentley magazine, "It brings back great memories being here. I loved every film I ever did here." He recalls meeting George Lucas for the first time which led them to collaborate on the Star Wars trilogy at Elstree Studios.  
Tour rehearsals at Elstree Studios included Ellie Goulding, Coldplay, Biffy Clyro, Mark Knophler and The 1975.  
Commercials at Elstree Studios included Puma for a "We are the Arsenal" Campaign. Samsung 360 Audio and Google Play also used Elstree Studios for commercial and viral videos.  
Guy Ritchie's 'King Arthur: Legend of the Sword' also used Elstree Studios for additional shooting and the movie is set to be released in May 2017.  
2016 was one of Elstree Studios most successful years, certainly one of the busiest, it was also the beginning of the celebrations for Elstree Studios 90th year with a series of special events, TV recordings and special guests celebrating films and shows that have been made at Elstree Studios over the year. In addition an Elstree Studios 90th anniversary book was launched, co-written by Elstree Studios film historian chairman Morris Bright.  
Roger Morris Managing Director of Elstree Studios said: "This has been an amazing year, we now have the money and permission to build another Stage at the Studios, we have had some great 90th anniversary events, the college we sponsor, the Elstree University Technical College for Film TV and Theatre, is going great guns with over 300 students. The Crown is winning awards and acclaim around the world and there's more to come, plus Big Brother is also achieving its ratings and Strictly will be back next year."
elstreestudios.co.uk
Top Related Stories
Click here for the latest broadcast news stories.