Broadcast News
03/05/2017
Timecode Systems Unveils UltraSync ONE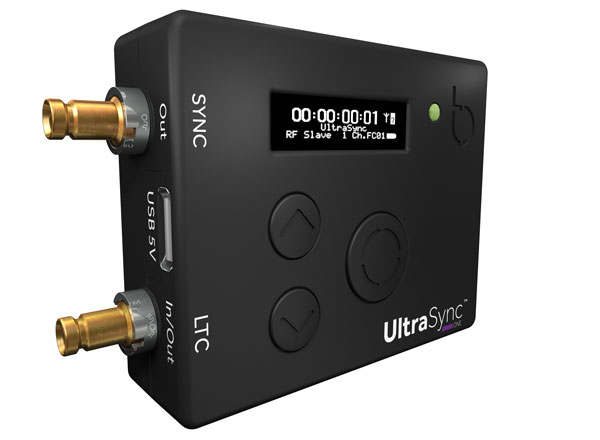 Timecode Systems has unveiled details of its new UltraSync ONE solution.
Taking advantage of Timecode's sync ability, the UltraSync ONE has an increased battery life to at least 25 hours and the most cost-effective, RF-powered timecode and genlock solution on the market.
Measuring just 55mm x 44mm x 17mm, UltraSync ONE is the smallest generator and transceiver on the market to provide timecode, genlock for camera sync, and word clock for sound, all synchronised wirelessly and with sub-line sync accuracy over bi-directional BLINK RF. This combines to provide synchronisation to such a high degree of accuracy that it's suitable for even genlock-synchronised 360-degree VR arrays.
Even with every UltraSync ONE feature turned on and an OLED display set to maximum brightness, 25 hours of battery life is the minimum that can be expected from a single charge through its USB C port.
Paul Bannister, chief science officer for Timecode Systems, said: "The benchmarks are moving for sync, and with UltraSync ONE we are leading the way by creating new, higher standards for small, budget-friendly sync solutions.
"Our goal with UltraSync ONE was ambitious: inject the full capability of our timecode, genlock, word clock and RF technology into the most compact sync product on the market, all at a price point that makes it a cost-effective option in a multicamera environment. That meant re-engineering every element to make UltraSync ONE not only smaller, but also superior to any comparable timecode solution on the market. In terms of features and cost, there is no need for our customers to look anywhere else."
www.timecodesystems.com
(LM)
Top Related Stories
Click here for the latest broadcast news stories.