Broadcast News
11/04/2017
Sekonic And Rotolight Unveil Collaboration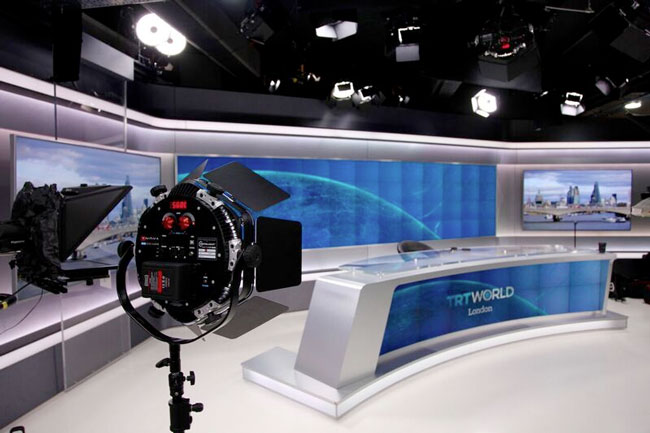 Sekonic Corporation, Light Meter International Sales Department, has announced a collaboration with Rotolight, who uses the Sekonic SPECTROMASTER C-7000 industrial light meter to manufacture the Anova PRO LED Panel.
Rotolight has created a special calibration jig, based around the Sekonic C-7000, to individually test each Anova Pro. These calibration results are stored into the firmware of each unit. The Anova Pro has a CRI (Ra) of >96, and renders skin tones at an outstanding (R15) of 99 and scores in the highest category on the independently-tested Television Lighting Consistency Index (TLCI), optimised for the colour gamut of television cameras.
The light offers full spectrum Rotolight AccuColour LED phosphor technology for colour rendering, which uses the Sekonic C-7000 for accurate testing and assessment of the production LEDs at Rotolight's custom LED production facility. Anova has dual controls for fast, tuneable colour aided by an accurate colour temperature display.
ANOVA Pro was awarded 'Best Of Show' at IBC 2016 and the Lighting Engineering Award at Cinec 2016, in recognition of its many unique features, including the full spectrum 'AccuColour' LED system developed by Rotolight, to produce the LEDs for the Anova and NEO, on-camera light. The NEO also uses the Sekonic C-7000 for accurate testing and assessment during production.
The Anova PRO features a set of five patented features designed to make the lives of users more productive and effective. These include CINESFX, which allows users to recreate visual lighting effects such as fire, Designer Fade that provides custom fade up/down production effects, and High Speed Sync Flash (HSS), which provides users with a powerful flash with zero recycle time,all of which benefit from the tight colour calibration offered by the Sekonic spectrometer.
Rod Gammons, Rotolight Chairman and Designer, said: "With the rise of 4K capture and playback systems, perfect colour is becoming the number one feature that our clients are looking for. We need to maintain an incredibly high standard of colour reproduction from our products and we use the Sekonic C-7000 metering to do that, and to maintain linearity across our production line."
Image: Anova PRO in a news studio.
www.rotolight.com
(JP/LM)
Top Related Stories
Click here for the latest broadcast news stories.