Production News
10/04/2017
Casting Confirmed For Philip K. Dick's Electric Dreams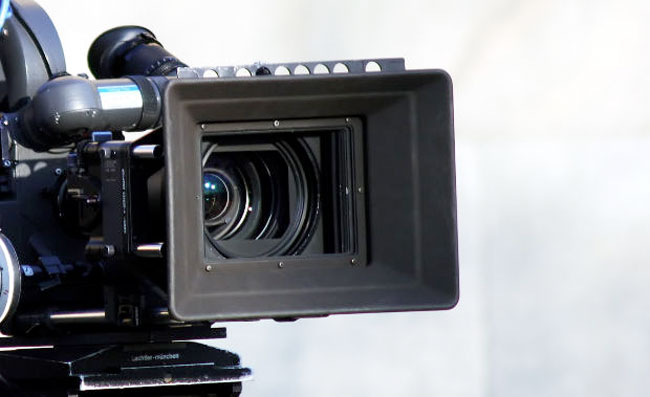 Filming is continuing for anthology series Philip K. Dick's Electric Dreams, Channel 4 has announced.
Production on the episode 'Impossible Planet' commences this week and sees Jack Reynor and Benedict Wong head up the cast. They star as two disillusioned, disenchanted and indifferent space tourism employees who take up an elderly woman's (Geraldine Chaplin) request for a trip back to Earth… the existence of which is a long-debunked myth. The woman appears easily confused, but she is rich. For the right payment, what is the harm in indulging her fantasies? However, as the journey unfolds, the men's scam plays on their conscious, until they are dealt a bittersweet surprise.
Other cast members include Justin Butcher, Georgina Campell, Bekka Bowling, Christopher Staines, and Malik Ibheis.
Written and directed by David Farr, the episode is based on the short story 'The Impossible Planet' by Philip K. Dick. Commissioned by Channel 4, the series will air later this year – on Channel 4 in the UK and Amazon Prime Video for the US.
Ronald D. Moore and Maril Davis of Tall Ship Productions and Michael Dinner of Rooney McP Productions are Executive Producers, alongside Bryan Cranston and James Degus of Moonshot Entertainment, Isa Dick Hackett, Kalen Egan and Christopher Tricarico of Electric Shepherd Productions, David Kanter and Matt DeRoss of Anonymous Content, Lila Rawlings and Marigo Kehoe of Left Bank Pictures, and Don Kurt and Kate DiMento in association with Sony Pictures Television.
Philip K. Dick's Electric Dreams is a 10-episode sci-fi anthology series featuring stand-alone episodes each inspired by the writer's well-known short stories as adapted by British and American writers including Ronald D. Moore, Michael Dinner, Tony Grisoni, Jack Thorne, Matthew Graham, David Farr, Dee Rees, and Travis Beacham.
www.channel4.com
(JP/LM)
Top Related Stories
Click here for the latest broadcast news stories.