Broadcast News
07/04/2017
Fujinon To Launch New 4K Compatible Lenses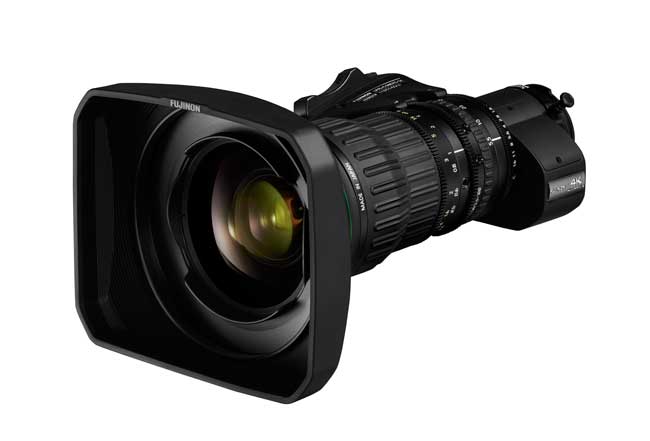 It has been announced that Fujifilm is to launch three new 4K compatible broadcast lenses at NAB 2017. The additions expand the company's 4K broadcast lens range to seven in models in total.
The UA18x5.5 is a lightweight, mid-wide lens and covers the focal lengths of 5.5mm – 100mm to capture a wide range of scenes. It weighs 2.04kg and covers focal lengths from 5.5mm on the wide-angle end to 100mm on the telephoto end, making it useful for production situations that require added mobility such as news reporting and on-location production.
The UA14x4.5 is an ultra-wide angle lens, covering the focal lengths of 4.5mm – 63mm. Its compact body measures 238.5mm, enabling users to get up close during live sport coverage or on-location production. Both of these lenses are due to ship in late April.
Lastly, the UA27x6.5 is a 27x zoom lens that covers the focal lengths of 6.5mm – 180mm for versatility. It is ideal for in-studio applications for news and variety shows. With the wide-angle focal length of 6.5mm, it can also be used to give a full view of a concert venue in live coverage. The UA27x6.5 has a built-in extender, which doubles its focal lengths, covering up to 360mm in focal length while maintaining image quality.
"It is a UHD version of Fujinon's most popular HD studio lens," said Stefan Czich of Pyser Optics, Fujinon's distributor in the UK. It is due for release in June.
For more details, contact
broadcast@pyser-sgi.com
.
www.pyser-sgi.com
(JP/LM)
Top Related Stories
Click here for the latest broadcast news stories.