Broadcast News
05/04/2017
Check Your Lenses With LensChecker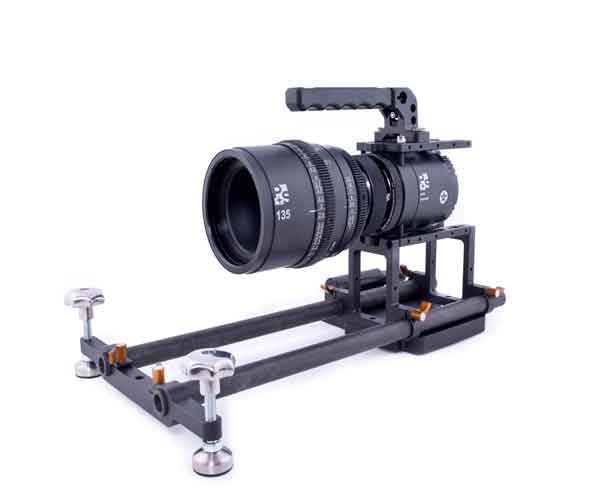 Designed to fit in a trolley case for easy transportation the LensChecker is still offering the maximum options for lens evaluation of cine, stills and vintage lenses, up to full frame format (Image Circle).
The LensChecker is a small, compact and mobile tool to evaluate lenses by projection.
Use this professional tool to check lenses without access to a fully equipped optics service department. For presentation or in depth evaluation of lenses during check-in or check-out at the rental house as well as in the field e.g. in a hotel room, or truck.
The LensChecker allows many tests for analyzing technical parameters and adjustment of a lens. A carefully selected range of adjustments and power accessories, supports precise mobile lens evaluation.
Currently available lens mounts: Arri PL, BNC-R, B4, C-mount, Canon EF, Canon FD, Leica M, Leica R, Nikon F, Panavision.
LENS EVALUATION OPTIONS
• Image circle – sensor coverage of the lens is visible in projected slide up to full frame
• Optical performance of lens – axis and off-axis
• Resolution
• Geometric distortion
• Chromatic aberrations
• Breathing (image size change while focusing)
• Back focus (fixed reticle)
• Focus marks
• Alignment of optical assembly, spherical and anamorphic
For zoom lenses:
• Center tracking
• Zoom curve – back focus while zooming
The Product has been developed in cooperation with StarKish and is manufactured at P+S TECHNIK in Ottobrunn.
www.pstechnik.de
More Broadcast Cameras and Camera Equipment Stories