Broadcast News
31/03/2017
SNK Studios Announces New Cutting Edge Studio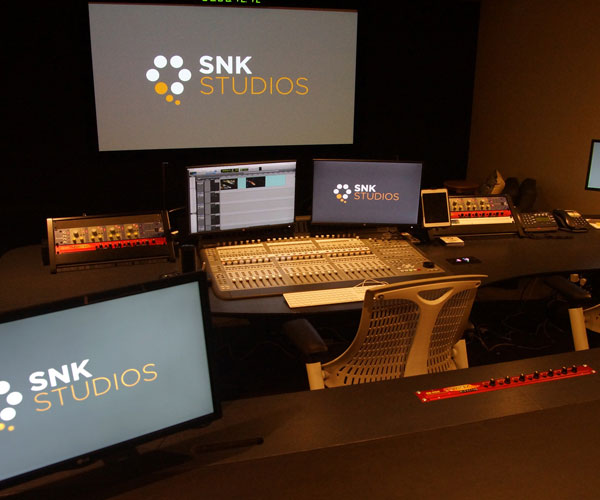 Central London Audio Post house SNK Studios have announced the opening of its new Studio 7; A cutting edge Dolby Atmos studio with full 5.1 & 7.1 Commercials & Trailers Certification for cinema sound.
They have also created a new reception space for clients to meet, relax and prepare for their audio sessions.
Studio 7 was designed from the ground up for the ultimate audio mixing and recording experience. A combined effort from the best in the industry; Dolby Europe, acoustician Nick Whitaker (Abbey Road / De Lane Lea / BBC), Miloco Build and ADAM Audio who's nineteen speakers combine to produce stunning results that have to be heard to be believed!
Studio 7 is also the ideal suite for open-room ADR sessions with space for up to 8 clients and 2 or 3 actors, combined with Studio 1's good size booth & control room setup, SNK Studios can handle a range of demanding ADR requirements.
The SNK team has grown rapidly over the past few years now boasting over 40 members of staff and a base in New York rapidly being developed.
Clients recently mixing their audio at the London facility include Aston Martin, Twitter, NBC Universal, Ford amongst others.
snkstudios.co.uk
More Studios Stories