Broadcast News
07/03/2017
A Look Back At BSC Expo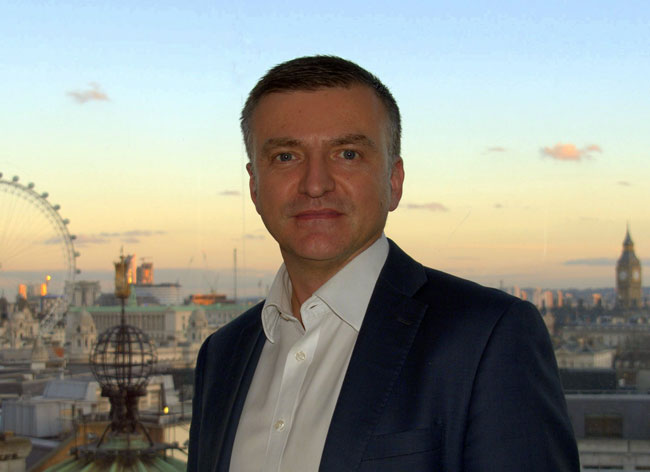 I like BSC Expo. I always have since I started going to it at Pinewood, then Elstree, Leavesdon for a year before it found a good home in the scenic surrounds of Battersea Park.
It seems to be exactly the right size and to attract a certain type of visitor… One who has a genuine interest in furthering their knowledge, has already developed their craft (the high profile presence of the GBCT and many of its members is testament to that), and also clearly one who likes pick-n-mix.
The inspired idea to have free sweets kept our stand busy, and I'd like to think that the visitors were lured in by the sweets, but left knowing a little more about how we can help them spread the cost of their kit purchases over a few years.
ARRI were front and centre of the show floor, and productions still seem to be drawn in their masses to the Alexa, either in its traditional form factor or the even more popular Mini version. There is still no definitive announcement over when we might see a 4K+ ARRI camera for sale.
The rental-only Alexa 65 has been around for a while now and The Rogue One trailer is testament to how good that is. The top end movie sets must be the greatest testing environment ever for how to make the new super hi-res camera. Surely it can't be too much longer until the next generation is announced?
Canon was also highly visible promoting its new camera, the C700. This well-specced model has seen Canon and Codex team up to make the workflow more set and post friendly when shooting at maximum resolution.
Whilst on the Canon topic, they did announce a 0% finance programme on the C300 Mk2 and a range of their lenses including the almost ubiquitous CN7, and the fabulous wildlife favourite CN20. The CN20 in particular is a serious piece of kit, with a pretty serious price tag, so to be able to spread the cost over two years might appeal. It's genuinely free money, no catches, so why wouldn't you spread the cost? Call me for more info, or see our website.
RED were also there in force and they certainly seem to be winning the K race with their new EPIC-W 8K camera proving popular with commercial productions as well as feature DoPs.
The show isn't high profile enough to entice the major manufacturers to make any big product announcements, but it feels just the right size and has the right visitor profile to make it extremely worthwhile for the exhibitors, and allows the visitors to get some productive face time with their chosen manufacturers' representatives.
My principal hope is that it doesn't become a victim of its own success, and grow too big. It's also not prohibitively expensive to exhibit which could put off some of the smaller exhibitors whose new kit inventions are what makes this show a goldmine for finding new toys.
Unfortunately I didn't get to listen to any of the seminars. I'd welcome any feedback as to their relevance/helpfulness. They're usually a key driver for many visitors to attend.
Next stop in the trade show merry-go-round is BVE at the end of the month. I'll be there on the Tuesday and Wednesday so give me a call if you want to meet up.
Duncan Payne, Regional Director, Azule Finance.
E: duncan.payne@azule.co.uk | M: 07580 415548

www.azule.co.uk
(JP)
More Event Production Stories