Broadcast News
31/01/2017
AXS TV Adds AJA FS4 To Broadcast Vehicle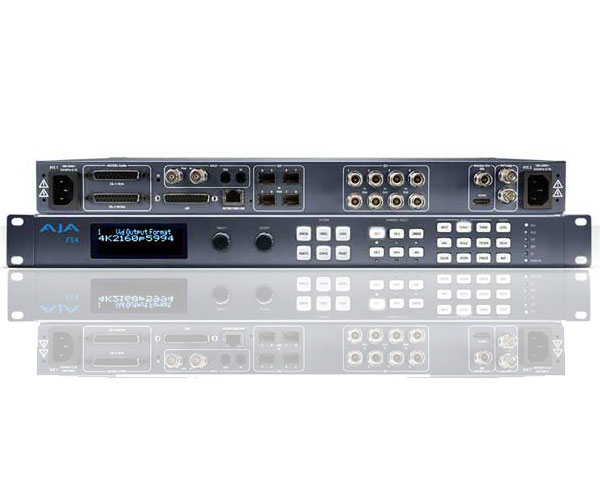 AXS TV has announced the addition of AJA's FS4 to its broadcast truck to enhance audio, fibre and embed/de-embed support. 


Television network AXS TV provides a range of music programming, comedy performances, current events, and mixed martial arts promotions, delivering a mix of produced and live broadcasts. The organisation recently added AJA's newest FS4 frame synchronizer to its 40-foot concert truck. 


Jeff Carman, Senior Technical Producer, AXS TV, said: "We needed to improve the embedding/de-embedding capabilities in our biggest truck, after a competing embedder would introduce digital noise under certain conditions. Not only did FS4 flawlessly handle simple embed/de-embed, it added a host of new flexible options into our workflow. 


"AJA always has the right solution whenever we're in need. Every one of our production systems has Ki Pros, FS frame synchs, and several Mini-Converters. When it comes to the reliability of their gear, AJA support is always a phone call away – armed with quick answers and replacements on the rare occasions that we have issues." 


Carman utilised the FS4's support for MADI audio, piping 64 tracks around the truck for recording. By feeding MADI audio into the FS4, it allows the system to pick off any of those tracks and assign them to any of the four SDI outputs, or simply feed audio and AES signals into any of the four SDI inputs.
Carman continued: "We were recently broadcasting from a concert and needed to send the live switch to multiple destinations with different audio. The live webcast via satellite solely took the stereo mix, and another radio station needed four channels of audio, while the green room and tour buses needed a stereo mix but with a little extra audio level. Additionally, the program record to Ki Pro was fed 8 channels (PGM, FOX Mix, ProTools Mix and Audience Mics). With FS4, we accomplished all of that from one box."
aja.com
(MH/CD)
Top Related Stories
Click here for the latest broadcast news stories.