Broadcast News
30/01/2017
RED Have Done It Again With The RED EPIC-W 8K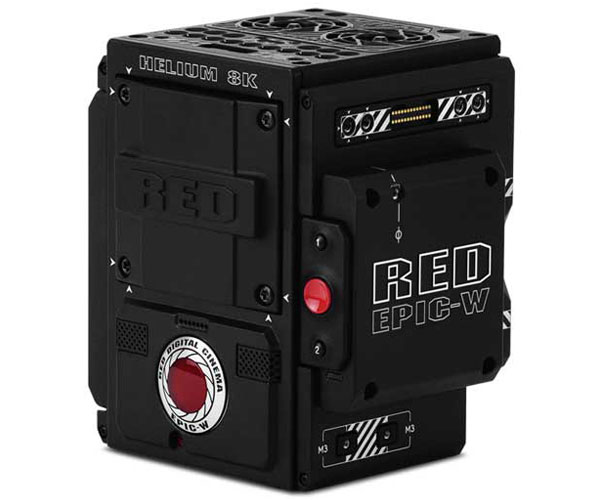 With the largest inventory of digital cinemas in the world, it's always hard to purchase every new camera release and still turn a profit. After all, we are a rental house so we need to stock cameras that productions need. RED now boasts a rather inflated and confusing line up, but the RED EPIC-W 8K was something we couldn't wait to get our hands on.
We now own over 50 ALEXA Mini's, the world has gone mini mad it seems! But it's clear why; its compact modularity and picture quality are something cinematographers in past decades could only have dreamt of.
But this is what RED does; it changes the market and the rest have to keep up. With EPIC-W they have done it again.
EPIC-W has a native 8K S35 sensor – HELIUM is completely new technology and will in future replace RED's current Dragon sensor. Rather than create bigger pixels, RED created more pixels. This has created RED's cleanest sensor to date, in fact it just achieved the highest DXOMARK score ever.
Anyone who has used a RED previously will know that going beyond 1280 ISO creates almost unusable footage, but on EPIC-W the native ISO is around 1600, 2500 ISO or even 3200 is now an extremely viable option. Furthermore, the DSMC2 body in which it is housed allows PRO-RES and DNX-HD recording. You can either record in .R3D on its own, with the other file options as a proxy or simply just in PRO-RES/DNX-HD for a quick turnaround.
So to conclude, RED EPIC-W 8K has a higher resolution than any other camera on the market; it's RED's smallest and lightest form factor ever; it has ability to record PRO-RES and AVID DNX-HD; it has built-in scratch mics and it's available right now Unlike previous RED releases there's no 18-month wait. The sensor yield on HELIUM is so much more efficient than DRAGON that this camera was available the day after being announced.
On paper it's added a lot of the features people always thought were missing, but specs are one thing and end user usage is another. The EPIC-W has only been out a couple of months at the time of writing this, but the uptake already has been impressive.
Article contributed by Video Europe Ltd.
videoeurope.co.uk
More Broadcast Cameras and Camera Equipment Stories