Broadcast News
27/01/2017
Deluxe Toronto Completes Work On 4th Resident Evil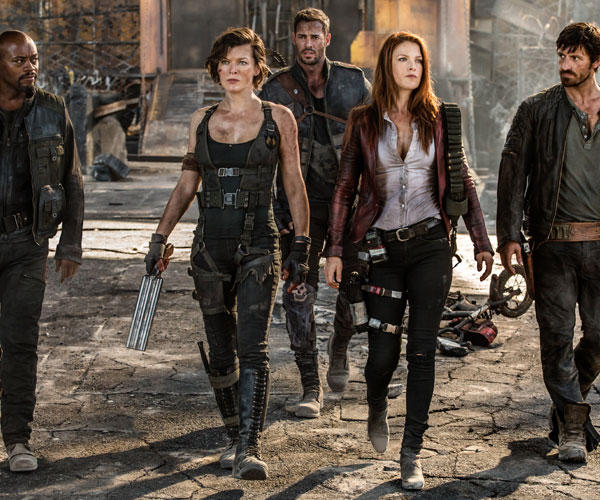 Deluxe Toronto have delivered post-production services for the sixth instalment of sci-fi horror feature, Resident Evil: The Final Chapter.
The feature, which reunited much of the production team including director Paul W.S. Anderson, returned to Deluxe for the 4K DI, 3D 2K DI, full 7.1 and 5.1 audio mixes for domestic and international versions, digital cinema mastering and nearly 300 visual effects shots. Deluxe also delivered an HDR remaster for the film's home entertainment release.
Speaking about the project, Director Paul W.S. Anderson, said: "We've been working with Deluxe Toronto for years, and they've become family, so we put a great level of trust and confidence in them. The talent they bring to each project continues to amaze us.
"The fact they can handle nearly all our post production needs out of one facility allowed me to use my time quite efficiently. I could sit in on a mix review session then walk 20 feet down the hall to give notes on the DI; the breadth and depth of their work is unmatched."
Nick Iannelli, Sr. Vice President of Post Production, Deluxe Toronto, added: "This being our fourth collaboration on the franchise, we dove in with a good sense of the look production wanted. That familiarity made it all the more fun, and Paul is a visionary director with a deep appreciation for the post process, so it's always exciting to see what he dreams up. The film consists of a lot of fast cuts, almost 6,000 in total, and by rallying together, our team delivered what was akin to posting three features in record time."
Resident Evil: The Final Chapter is produced by Constantin Film and Impact Pictures and stars Milla Jovovich, Ruby Rose and Ali Larter.
bydeluxe.com
(MH/CD)
Top Related Stories
Click here for the latest broadcast news stories.