Broadcast News
20/01/2017
Barnfind's BarnOne Selected For Tmall Event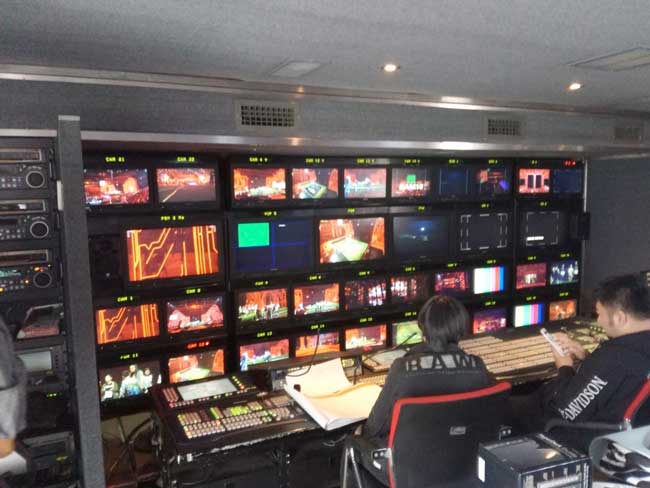 Barnfind Technologies' BarnOne platform has been deployed to the OB van at China's Tmall 2016 Double 11 Carnival Night. The event, which took place in November 2016, was founded in 2009 and has evolved into an annual shopping festival, featuring a number of production teams and celebrities.
Zhejiang Satellite TV worked alongside a number of teams including Guangdong Radio and Television station, and Hunan satellite TV Media. Barnfind's BarnOne optical transmission matrix connected the many different stages to the HD OB van, while live flight box configurations were equipped with several BarnOne units with many different SFPs to accommodate a variety of signal formats.
The platform was able to transport different signals between the numerous locations via the use of varied SFPs, multiplexers, redundant signal paths and Barnfind's Stage Box concept that allows cameras and ccu's to be connected.
Barnfind's partner in China, Mr Can Chen, CEO of DigiRed, commented: "This was a completely new experience for this year's Tmall event. Even though the Tmall is an extremely complex environment, we did not have to worry about people accidentally stepping on cables, or any other hiccups since Barnfind easily allows for redundancy in all areas. The BarnStudio software permits us to configure any combination of inputs and outputs at any time. And the new signal redundancy functionality, traditionally only seen in expensive management solutions, is standard from Barnfind. Our clients were overwhelmed with the platform's quality and functionality."
www.barnfind.no
(JP/LM)
Top Related Stories
Click here for the latest broadcast news stories.